Services
Animation
For when you have a complex idea that needs explaining.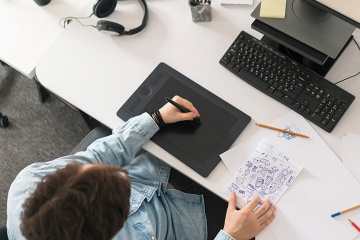 Using animation or motion graphics can help lift your video marketing strategy. Animations are a visually compelling and entertaining way to present and explain ideas or processes.
Animations are a great way to present your brand – they're created using your colour palette, typefaces, logos and tone of voice. They're usually short and informative and so very shareable. They are also easier to update than live action videos as there's no need to reshoot scenes.
We can write, design and animate using your existing brand assets or create a video from scratch. We can also create videos that use a mix of live action and animation.