Services
Content strategy
We think about your audience so you don't have to.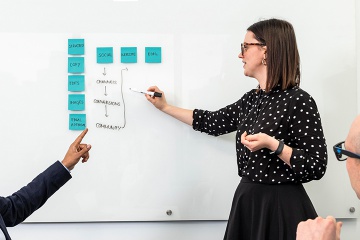 What you say to your audience matters. And where you say it matters just as much. Your content strategy should tell you what to publish, where, when and how. It should clearly describe the purpose of your content and the people you're publishing for. And it should tell you how and when to monitor and measure the impact of the content that you create and publish.
Publishing without a content strategy is risky and it's potentially wasteful. Publishing should be purposeful – every word, image and video you create and publish should do something for your business. Each of these should tell your story and create and reinforce your reputation. It should sell your products and build relationships with those who matter to your business.
Good content strategies are based on careful and pointed research. We focus our research on four areas: your content, your competitors, your audience and the topics most relevant to your business. We do this to identify the themes that present your business as you want to be known and that appeal to your audiences; the channels you should use to reach your audience; and the processes you should use to promote and protect your brand.
In short, your strategy will help you create and publish the right stories on the right channels using the right processes.