Services
Terms & Conditions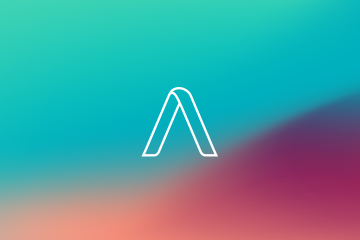 This page (together with the documents referred to on it) tells you the terms on which you may use our website kamber.com.au  (Website). Use of our website includes accessing, browsing, or registering to use our website.
The website is operated by SenateSHJ (we, us, or our), and our registered company details are as follows:
New Zealand: NZBN 195 8202
Australia: ABN 126 085 952.
By using our website, you confirm that you accept these Terms and that you agree to abide by them.  We reserve the right to change the Terms without advance notice by posting new Terms on our website.  If you do not agree to these Terms, please refrain from using our website.  Please check this page from time to time to take notice of any changes we make to the Terms.
If you have any questions, please contact [email protected]
Accessing our website
Access to our website is on a temporary basis, and we may amend the information on, or withdraw or suspend access to, our Website and/or the services on our website without notice.
You are responsible for arranging your own access to our website and for ensuring that anyone that accesses our Website through your internet connection is aware of and complies with these Terms. You must not use any part of the materials on our website for commercial purposes.
You may print one copy and download extracts of any pages from our website for personal reference only. You must not modify the hard or soft copies of any materials you have printed or downloaded from our website.  You must not use any illustrations, photographs, video or audio sequences or any graphics from our website without the accompanying text and without acknowledging the source of them.
We deal with any information we collect from you in accordance with our privacy policy. By using our website, you consent to such dealing and you confirm that all data provided by you is accurate.
You must not attempt to gain unauthorised access to the server on which our website is stored or any server, computer or database connected to our Website.
Prohibited uses
You may use our website only for lawful purposes and not in any way that breaches any applicable law or regulation. In addition, you may not use our website:

for harming or attempting to harm any individual;
to send, receive, upload, download, use or re-use any material which does not comply with the standards set out in section two;
to transmit, or procure the sending of, any unsolicited or unauthorised advertising or promotional material or any other form of similar solicitation (spam); and
to create liability for or cause damage to us in any way.

You will not reproduce, duplicate, copy or resell our website (or part of it) in breach of any of the provisions in these Terms and will not access, interfere with, damage or disrupt any part of our website or any equipment or network on which our website is stored or any software used in the provision of our website.
Linking to our website and framing
Our website must not be framed on any other website. You may link to our home page only, from a website owned by you and that complies with the standards set out in 2, provided you do so legally.  You must not establish a link in such a way as to suggest any form of association, approval or endorsement on our part where none exists and any link must not damage our reputation or exploit it.
We reserve the right to withdraw this permission without notice.
Our liability
The materials posted on our website are not intended to amount to advice on which you can rely. To the extent permitted by law, we disclaim all liability and responsibility arising from any reliance placed by anyone on such materials.
The material displayed on our website is provided without any guarantees, conditions or warranties as to its accuracy, availability or completeness. To the extent permitted by law, we expressly exclude:

all conditions, warranties and other terms which might otherwise be implied by law;
any liability whatsoever incurred by any user in connection with our website or in connection with the use, inability to use, or results of the use of our website, any websites linked to it and any materials posted on it, including, without limitation any liability for:

any indirect or consequential loss or damage; and
loss of data, anticipated savings, profits, contracts, business (or business opportunity), income, revenue, goodwill, reputation, or wasted management time.

Nothing in these Terms excludes or limits our liability which cannot be excluded or limited under applicable law.
We will not be liable for any loss or damage caused by a distributed denial-of-service attack, viruses or other harmful material due to your use of our Website or to your downloading of any material posted on it, or on any website linked to it.
Intellectual property rights
We are the owner or the licensee of all intellectual property rights in our website and in the material published on it.  Those works are protected by copyright laws and by treaties around the world.  All such rights are reserved.
Our status (and that of any contributors) as author of material on our website must be acknowledged.
Where our website contains links to other websites and resources provided by third parties, these links are provided for your information only. We have no control over the contents of those websites or resources, and accept no responsibility for them or for any loss or damage that may arise from your use of them. We do not endorse or make any warranties or representations about the other websites, or any information, software or other products or materials found there, or any results that may be obtained from using them.  Please be aware that the privacy policies applicable to those other websites may be different from the privacy policy applicable to our Website.
Viruses and other offences
You must not misuse our website by knowingly or recklessly introducing viruses or other material which is malicious, harmful or which disrupt the current operation of our website. You must not attack our website via a denial-of-service attack or a distributed denial-of service attack.
Suspension and termination
We will determine, in our sole discretion, whether there has been a breach of these Terms by you and, in such cases, we may take such action as we deem appropriate, including without limitation:

withdrawal of your right to use our website;
legal proceedings or legal action against you; and/or
disclosure of such information to law enforcement authorities as we reasonably feel is necessary.

We exclude liability for actions taken in response to breaches of these Terms.
Jurisdiction and applicable law
These Terms and the use of our website are governed by the laws of New Zealand and Australia. You submit to the exclusive jurisdiction of the courts of New Zealand and Australia.
SOCIAL MEDIA TERMS OF USE
To maintain the safety and integrity of the Kamber online community, we ask that you treat everyone with respect and courtesy.
Kamber may remove your comment or post for legal, editorial or operational reasons including if the moderators consider it to be:
defamatory, or otherwise unlawful or that it violates laws regarding harassment, discrimination, racial vilification, privacy or contempt;
intentionally false or misleading;
an infringement of intellectual property rights including copyright;
abusive, offensive or obscene;
inappropriate, off topic, repetitive or vexatious.
compromising the privacy of any person or containing inappropriate personal information;
seeking to endorse commercial products or services;
deliberate provocation of other community members; or
impersonating someone else and/or posting on behalf of a suspended member.
Your account may be blocked if the page moderators deem it appropriate.
By engaging with Kamber's page and content posted on it, you are agreeing to the terms and conditions as outlined above.
These standards apply to interaction within all Kamber accounts established on third-party social media sites.