Why Facebook is Cracking Down on Low Quality Content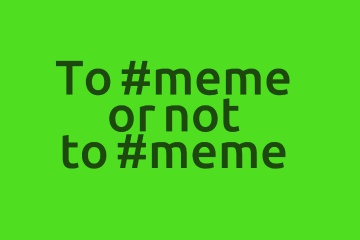 Facebook has made its intentions very clear with the recent changes to the news feed algorithm.
The new Facebook news feed algorithm aims to reward quality content at the expense of 'engagement rate' content.
'Engagement rate' content is the term I use to describe content that attempts to clock up likes, comments and shares to help make it more visible in the Facebook news feed.
This tactic will be less lucrative under the new system.
A classic example of 'engagement rate' content is the low-quality meme (like the one below) accompanied by a 'like if you agree' type caption.
The reasons why these types of posts became so prevalent is because people were made to believe that stats like engagement rate and levels of 'soft' interaction meant something.
Page managers also felt if they got their content to be featured in the news feed for longer, they'd increase the chances they had to organically grow their fan base.
However, this approach probably caused more harm than good, especially from a credibility perspective.
Facebook will now assesses more than 1,000 factors to determine what visibility it should be given and the old like-baiting tactics will have less influence.
This is a REALLY good thing.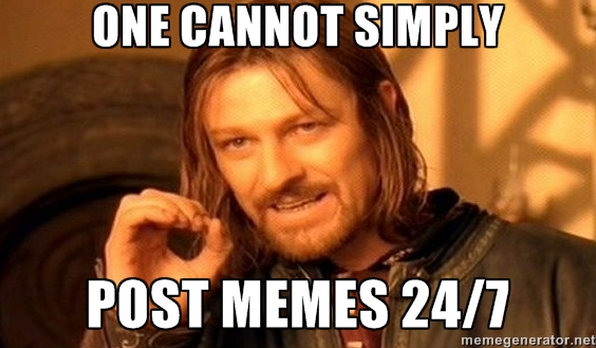 Why is Facebook cracking down on low quality content?
Facebook wants to reward quality content for the same reason Google is attempting to do the same: credibility.
If Facebook can't provide a credible and relevant experience for its users, they may be less inclined to spend as much time on the platform.
Facebook featured some advice on a blog post that announced the changes which are worth keeping in mind. These are great questions to ask when developing content for any platform:
Is this timely and relevant content?

Is this content from a source you would trust?

Would you share it with friends or recommend it to others?

Is the content genuinely interesting to you or is it trying to game News Feed distribution? (e.g., asking for people to like the content)

Would you call this a low quality post or meme?

Would you complain about seeing this content in your News Feed?
What does this mean for brands and business who are active on Facebook?
This move by Facebook is part of the long overdue maturation of the social web.
It's not enough to be just be active, you have to bring something unique to the table.
You must identify the themes and topics your communities value the most and then serve up compelling and unique content that lives beyond a simple 'like'.
This change from Facebook, and the continued updates to Google's algorithm are another nail in the coffin of  content 'gaming' and another big reason to take genuine content marketing more seriously.
Some of the other stories from around the web that covered the changes to Facebook's algorithm can be found below.
TechCrunch: Facebook Feed Change Punishes Pages for Posting Crappy Memes
ReadWrite: Facebook Aims to Cut Down on Your Newsfeed Clutter
Cnet: Facebook Fudges With News Feed to Feature Top Notch Page Posts
About Kamber
Kamber is a specialist content marketing and social media agency based in Australia.
We help clients behave in ways that make them valued online participants which is the best way to tie content marketing and social media into your operational and commercial objectives.
You can follow Kamber on Twitter via @KamberCo or join our Facebook community to access more analysis and insights from our team.
Take a look at our last update on five big content marketing challenges.