Platform Five: This Week's Most Important Social Media Changes and Updates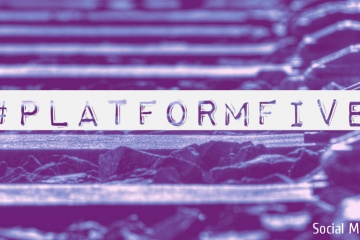 Our weekly social media changes and updates recap
Welcome to another edition of Platform Five, our weekly recap of the social media changes and updates from the last seven days.
This week's edition is headlined by a number of changes made by Twitter, especially in relation to direct message functionality.
As usual, we've also tracked a couple of new social media tools that are worth keeping an eye on.
This week's five most important social media changes and updates
1. St0rify stories now included in Twitter's related headlines – About a month ago, Twitter announced the integration of related headlines underneath tweets linked to major news stories. Storify has lobbied Twitter to make Storify stories appear in this related section to help drive more traffic back to user websites. This adds even more value to the very useful and engaging Storify product.
2. Spreadfast partners with Twitter to deliver targeted, organic tweets – Speadfast is a social media management platform that helps track and foster relationships within your networks. This wee, they announced they've introduced a feature which allows for country-based targeting which is really handy if you have followers who speak different languages.

3. You can now get direct Twitter messages from people you don't follow – We told you it has been a big week of Twitter news! One of Twitter's most well-known and longest standing 'rules' has been that you could only receive direct messages from people who you followed, giving them an 'invitation' to communicate with you privately. This update changes all that and has sparked a few discussions around the probably increase in Twitter spam but as this functionality is optional, you do not have to open yourself up to this potential issue unless you want to.
4. Foursquare's ad platform now open to all small businesses – Foursquare, the popular geo-location discovery and review app, has followed in the footsteps of the other major social media platforms by introducing a self-serve advertising option.
5. Twitter launches another experiment call @EventParrot – Twitter continues to find news ways of adding value to users and has introduced a new account called @EventParrot which will send breaking news to people who follow the account. This experiment, alongside @MagicRecs shows that we can expect more and more direct content from Twitter.
That's it for this week but make sure you check in again next week for another edition of Platform Five.