Social Media Trends 2014 (Part Eight): User-Generated Content Contest Revival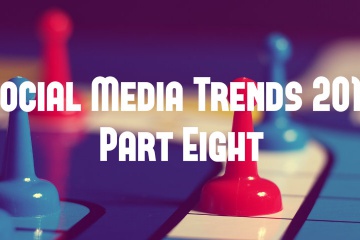 View the full Social Media Trends 2014 SlideShare summary here.
Social Media Trends 2014 (Part Eight): User-Generated Content Contests Revival
We're back with part eight of the Social Media Trends 2014 series.
In the first seven parts of the series the common thread has been the (long overdue) recalibrated role content must play in the era of the social web.
If you'd like to read parts 1-7 which breaks this focus up in more detail, click here.
For those ready to dive into part eight, let's do it!
Trend Eight: User-Generated Content Contests Enjoy a Popularity Resurgence
User-generated content (UGC) contests have always been a favourite among the marketing community.
Well executed campaigns are able to generate high levels of consumer engagement, high levels of buzz, and high levels of participant advocacy.
The other benefit, which has traditionally been overlooked, is the volume of content generated by contest participants which can be re-purposed and re-published.
This can often lead to the creation of content from users that is more cost effective to produce than your own content.
Up until recently, it has often been hard to justify many of these campaigns due to the high costs associated with promotion in order to get a worthwhile response.
Low levels of entry in the past have also made many brands and business understandably skeptical about this marketing tactic.
However, a perfect storm is on the horizon, which is set to catapult the user-generated content contest back into the spotlight.
In order to fully explain why, let's looks at the past, present and future of contests of this nature.
The past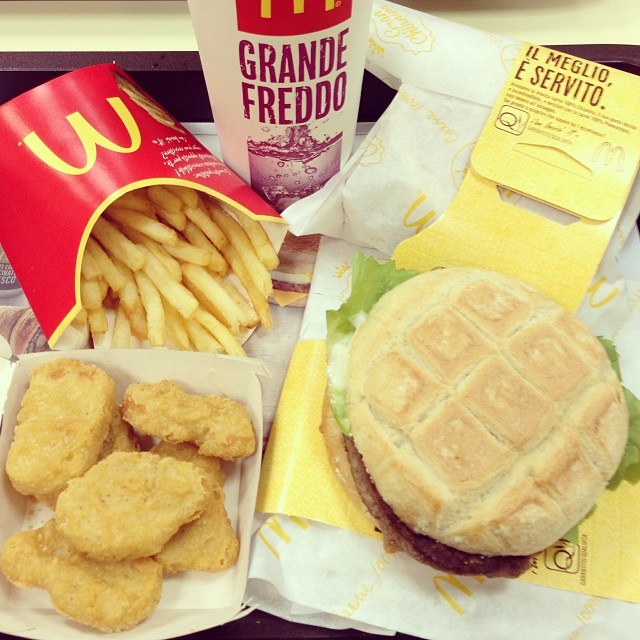 User-generated content contests aren't anything new.
Even in the pre-internet era (yes, there was such a period), consumers were regularly asked by brands and businesses to develop content in exchange for the chance to win prizes.
However, when the internet arrived, and more specifically email, the process of sending content to contest providers was made cheaper and more efficient.
The recent social media explosion opened up the floodgates even more, making it easier to promote these contests and just as easy for people to participate.
Most significantly, the arrival of platforms like Instagram and Vine have made creating content, even in the simple form of an image, an instantaneous process.
All of these factors have been part of the continued popularity of user-generated content contests.
The present
While the staging of these contests has become easier in recent times, there have also been some roadblocks.
These have included:
Costs: The evolution of the social web has both help and hindered promotional efforts in relation to these contests. Unless you have a highly functioning owned media presence, you do not have access to advocates who can promote your contests on your behalf.  If you do not have these advocates, you have to allocate a lot of spend towards paid promotion which can minimise the impact versus the overall budget.
Accessibility:  The common mistake of putting up too many barriers to entry is still made even though the interaction barriers have reduced significantly. This usually involves asking participants to jump through too many hoops or making the 'brief' too difficult to fulfill.
Incentives: Participation is often directly linked to the incentive provided by the contest host. In many cases the incentive is token in nature or an 'add on' instead of being central to the contest as a whole.
Misunderstanding the audience: While contests can be useful in encouraging interaction, they also require a great deal of investment from the user. This is why producing content that involves minimum investment from the end-user has increased in effectiveness in recent times. People (incredibly) have lives outside their social media presence.
There are some others as well, but the key takeaway is that high percentage of user-generated contests have been developed based on the opportunity, not the suitability of the ever-changing social web.
The future
Personally, I've never really been a fan of marketing contests as they exist on the premise that people will only engage with your brand and business if you give them an incentive to do so.
They also only have a very limited lifespan, disappearing into the ether just as quickly as they arrived.
But, there is a change on the horizon and this change is the primary reason why user-generate content contests are set to increase in popularity and effectivenes in 2014.
The key change is the role content plays in the fortunes of brands and businesses.
If contests of this nature are structured properly, they should provide brands and businesses with a vast amount of content they can disseminate across their owned channels.
The ease in which video content can be captured, edited and shared is also a big factor in the re-emergence of this trend.
I want to highlight a competition that is being staged at the moment which is testament to the points that have just been made.
ESPN Australia are currently asking basketball fans to submit their ultimate basketball trick shot for a chance to win a trip to New York to enjoy the basketball experience of a lifetime.
The mechanic is very straightforward:
Develop a trick shot
Film it
Send it in
Potentially win
Judging by the entries on the website and the mentions of the competition hashtag on Twitter a good level of traction is being achieved.
ESPN enjoy the added benefit from the traditional promotion of this contest via the ESPN TV channel, but this just goes to show how important it is to invest in your own channels to reduce paid reliance over time.
The re-sharing of the entrant content is the most significant part of this competition, which is seeing fans push out this co-created content and increasing reach, visibility and share of voice for ESPN.
This is what was being referred to earlier in the piece: A perfect storm has been created in relation to user-generated content contests whereby all parties (host, entrant and participant) are part of an mutually beneficial experience.
The right balance needs to be struck, and taking chance of this opportunity for the sake of the opportunity is risky, but if you get things right, a great deal of audience advocacy can be achieved.
Stay tuned for part nine of the Social Media Trends 2014 series in the next few days which break down the changing nature of digital team structures.