Social Media Trends 2014 (Part Three): Content Rewards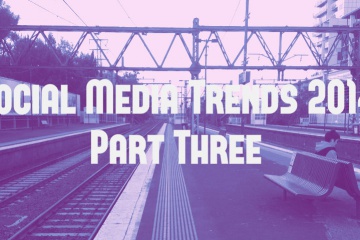 Social Media Trends 2014 (Part Three): Content Rewards
Welcome to the third instalment of the 14-part Social Media Trends 2014 series.
In part one we looked at the likely increase in content promotion budgets and in part two we looked at the potential growth of niche interest networks.
The focus of part three is around the increased value of quality content.
While quality content has always been the key ingredient in social media success, its significance will rise markedly in 2014.
Let's go through the reasons why and what can be done to capitalise on it.
Trend Three: Long-Time Content Creators Will Finally Reap the Rewards they Deserve
When it comes to content, it all starts with Google and its continued evolution from a search engine to a recommendations engine.
The most significant change Google has made in the last 12 months has been in relation to 'author rank' (part of the broader Hummingbird update).
What is author rank?
This is the value Google assigns to content creators who have a verified history of producing content that resonates with online participants.
Google Executive Chairman Eric Schmidt explains it from his perspective, focusing on the decreased valued of anonymity:
"Within search results, information tied to verified online profiles will be ranked higher than content without such verification, which will result in most users naturally clicking on the top (verified) results. The true cost of remaining anonymous, then, might be irrelevance."
Verified profiles are a result of linking all of the sites a person creates content for via their Google+ profile.
So, instead of articles appearing at the top of search results due to traditional SEO methods (inbound links, keyword stuffing etc), Google is much more likely to feature results by people who are verified content creators who have produced content designed for humans, not an algorithm.
As you'll see in the screen grab below, verified authors have their pictures featured next to the content they've created.
Other factors like social shares and other popularity factors will then influence the results hierarchy.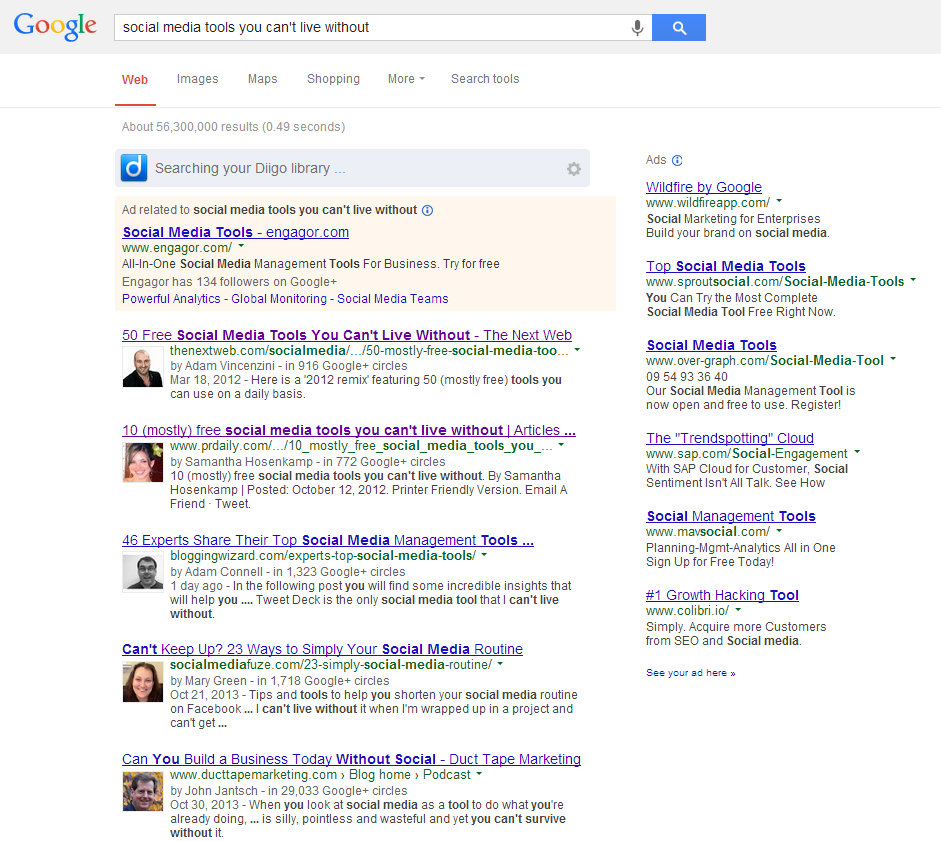 The upshot of this change is that if you've invested in creating quality and original content over the last few years, you are likely to be discovered via search with much greater regularity than if you haven't.
It also means that if you haven't, you better get started ASAP if you want to be relevant in the eyes of Google in the future.
This is part of Google's attempt to reward people who create content for humans, as opposed to algorithms, and to increase the premium of AdWords (the paid Google product that can elevate visibility above organic results).
Google is also aware that the reason it continues to dominate the search world is that people trust the results they get.
Traditionally, when you have been served up an irrelevant result it would have had a lot to do with the practice of 'keyword stuffing' which was an SEO technique to suit the old Google algorithm.
As we now live in a recommendation economy, Google has developed 'author rank' to help people locate content that has been produced by authors they trust.
It really is a win/win.
Facebook is also on the 'rewards bandwagon'
Google isn't the only major player that is making changes to reward quality content producers.
Facebook has introduced a number of changes this year to make quality content more visible to users, including a major overhaul of the news feed algorithm.
They are also testing a feature at the moment called 'trending now' to give greater visibility to popular content, which in turn rewards the source with more traffic.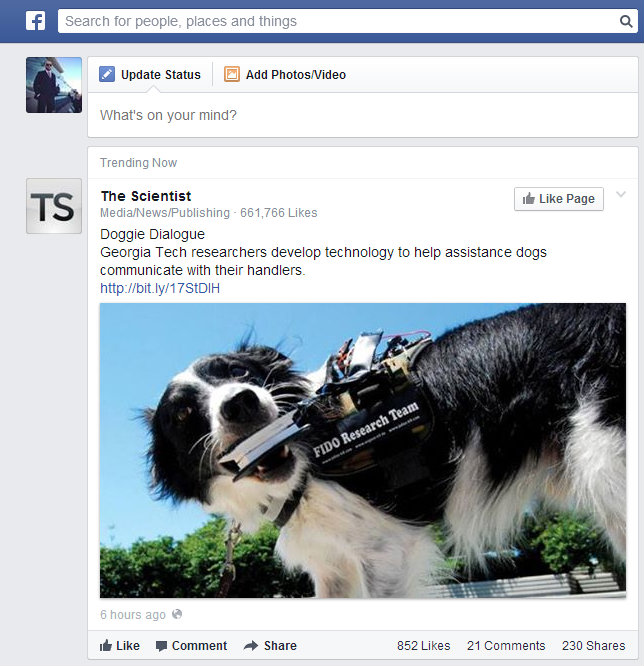 Again, Facebook has recognised that in order to remain relevant, they need to be trusted by users too by highlighting content that other people have given a 'universal' thumbs up to.
What does this mean for brands and business?
There are two key takeouts from the trend towards providing tangible rewards to long-time and quality content creators:
Establish a long-term and deliverable content strategy or perish – The old SEO tactics are becoming irrelevant. Developing content around campaigns only will not achieve the same cut through. Brands and businesses must commit to planning, producing, publishing and promoting content that fulfills audience needs on a consistent basis.
Online influencers will become even more valuable to brands and businesses (in the short term) – We've already seen a huge spike in partnerships between brands and businesses with online influencers in recent years to increase content reach and resonance. Now that Google values these people even more, the most efficient way to engage with audiences online will be via content producers who have a high author rank. However, this is still an investment in someone else's 'content equity' as opposed to your own which should be the long-term focus.
Summary
It is time to bite the bullet.
You will not achieve content relevance in a matter of weeks, it will take months and maybe even years.
But, the longer you put it off, the harder it will be in the future, especially if your competitors have already made strides in the right direction.
The ultimate goal is to be a bona fide publisher with high levels of trust in the eyes of Google, the major social media platforms and most importantly, the people you want to engage with.
Campaigns can not be the sole focus, having an 'always on' approach to content is now a non-negotiable.
This is one trend that will only increase in momentum and impact in 2014, and for many years to come.
Part four of our Social Media Trends 2014 series will focus on the increasing shortage in content-savvy digital talent which is causing headaches for brands, businesses and agencies alike.
This will be posted on The Kamber blog in the next few days.
And, don't forget that we'll be pulling all 14 trends together in a summary SlideShare presentation on the Kamber channel in a few weeks time.
About Kamber
Kamber is a specialist content marketing and social media agency based in Australia.
We help brands and businesses plan, produce, publish and promote digital content that people crave.