Social Media Trends (Part Nine): Digital Team Structure Changes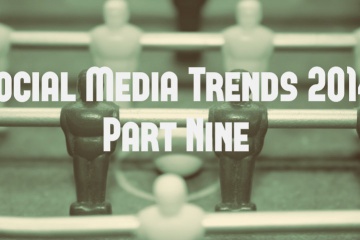 View the full Social Media Trends 2014 SlideShare summary here.
Social Media Trends (Part Nine): Digital Team Structure Changes
Welcome to part nine of the Kamber Social Media Trends 2014 series.
The first eight parts of this series have covered content promotion budgets, niche interest networks, rewards for content creators, the shortage of content-savvy digital content, the SoundCloud explosion, a new sense of focus, content marketing as a buzz phrase and user-generated content contests.
Someone better be across all of this eh?
This brings us to part nine of our series which centres around the likely changes many organisations will make to their digital team structures in 2014.
The convergence of marketing and communications roles due to the impact of digital is the catalyst, but the solution isn't as easy to define.
Here's our take and the possible solutions that may be adopted.
Trend Nine: The changing nature of digital team structures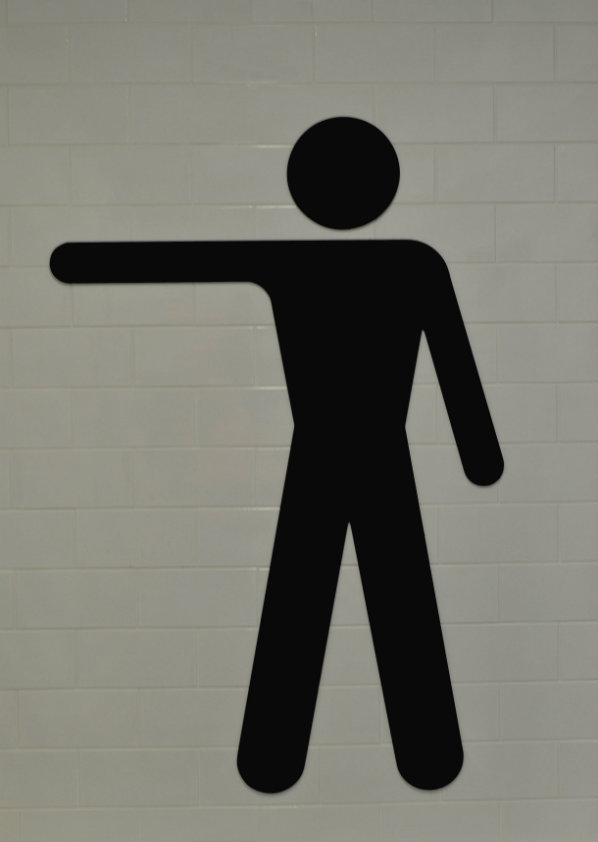 An increasingly more common question facing organisations is 'how do we structure our marketing and communications teams in the digital era?'
It's not an easy question to answer given the unique nature, history and culture of each organisation.
There are also countless opinions about which structure works best (depending on who you talk to and their personal 'slant').
An article featured on AdWeek in September generated a lot of conversation and head nodding.
In it, Barry Lowenthal wrote about 'why companies need a head of content strategy, production and distribution'.
The excerpt of note talks about the role a 'head of content' would play within organisations:
"…these heads of content will help the CMO develop a calendar and gap analysis. They'll figure out when content needs to be released to sync up with larger marketing strategies, and when it still needs to be produced. They'll work with a variety of partners—from publishers to agencies to customers and employees—to create programs and activations. In order for them to be truly effective, they'll need to have access to every part of the company.
"To ultimately be successful, these staffers must be curious—part journalist, part marketer and part anthropologist—with deep institutional and intuitive knowledge of the company's mission. They need to be creative, and they have to be awesome team players.
"And it goes without saying they need to understand modern communication networks and devices. I think it's a pretty cool gig and one with a great deal of upside for the companies that get it".
In an earlier part of this series, we talked about the shortage of digital-savvy content and the explanation of the 'director of content' role backs that up.
It is a very unique skill set, and it requires real experience in a number of marketing and communications facets – PR, advertising, digital, social media, blogging, production, SEO and design.
This person may not need practical experience in each area, but they need to understand the role each plays and how they interconnect.
Content is the one common thread.
Content is what makes each of these work.
There are a couple of key questions that arise from the introduction of content directors:
In an era of marketing department silos, would adding a new role / department confuse things even more?
Where would this person / team sit?
Initially, the director of content and his / her team (producers and distributors) might sit alongside the PR and social media teams to influence those disciplines.
Eventually, it may be a case of sitting directly underneath the CMO to co-ordinate the activities of PR and social media, marketing and technology experts.
Or, the roles and disciplines as we know then evolve even further.
If you'd like to read about some of the marketing roles that don't even exist yet, check out this great article from Joe Pulizzi.
Integrating digital experience into existing existing structures
One thing you can guarantee you'll see more often in 2014 is a more systematic integration of digital experience into existing teams.
A presentation from NTEN, a membership organization of nonprofit professionals who put technology to use for their causes, developed the following illustrations of four typical models.
A good portion of organisations currently fall into one of the two models featured above, with the centralised model proving to be increasing popular in recent times.
The biggest issue arising from the centralised model is that it creates even more defined silos and reduces the impact digital can have across all marketing activities (and create some heated discussions in the process).
The independent model, featuring digital talent alongside each of the specialism teams is another governance model that exists which, depending on the availability of talent, can provide a number of benefits.
This is potentially a route that more organisations might take next year and beyond but it will require a lot of courage as it will externally appear that digital might be being devalued, when reality it is the opposite.
The hybrid model looks set to be the model that will provide the best results in the long term.
It involves the inclusion of digital experience in each discipline team while also having a specialist digital department to support more technical tasks and solutions.
Is this a trend or just a natural evoloution?
The natural evolution is general change, the trend is the specific adoption of independent and hybrid models.
I can't stress enough that the model that is adopted is very much dictated by factors that are unique to each organisation.
No matter what, it is a question that every organisation will face in 2014.
There are only five instalments left in the Social Media Trends 2014 series.
In part 10 which is coming up soon, we're going to look at the changing nature of SEO and the likely implications resulting from this trend.