Social Media Trends 2014: #14for14 SlideShare Summary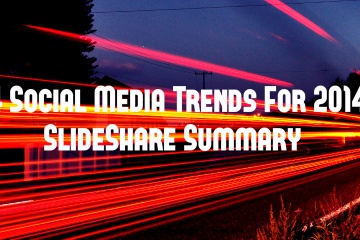 Social Media Trends 2014: #14for14 SlideShare Summary
Over the course of the last month we've featured 14 blogs posts outlining our predictions for 2014's big social media trends.
Now that each trend has been explained in full, we've compiled them all together in one easy-to-digest SlideShare presentation.
In our opinion, the importance of content in the constantly evolving era of social media will be the over-arching trend of 2014.
This presentation captures the 14 sub-trends resulting from this bigger movement.
We'd love to hear your thoughts and predictions for 2014.
Simply add them to the comments section below.