Platform Five: This Week's 5 Most Important Social Media Platform Changes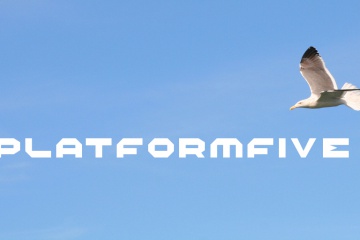 What has changed in the last seven days? What does it mean?
We're back with another edition of #PlatformFive, our weekly recap of the social media platform changes that may potentially impact brands and business.
This week's recap includes news from Facebook, Google and Twitter.
In fact, one of the Twitter items is something we discovered but hasn't been formally announced…and it may have a huge impact.
Let's get stuck in.
This week's 5 most important social media platform changes
1. Twitter tests user categories to better organise popular content
Twitter has introduced a number of new features during the World Cup and we think we've spotted one that hasn't been officially announced.
As you'll see from the image to the right, selected people mentioning the Brazil V Germany game were categorised in groups e.g. from the press, from the venue etc.
What does it mean? It could mean a number of things but we think the rationale behind it is to help users find and follow people in a more organised manner. Or, it could be a noise reduction move.
No matter the rationale, Twitter, like Facebook, is on a 'quality over quantity crusade' and provides another reminder to develop content that adds genuine value.
This might seem like a little change but it could potentially have serious ramifications on search rankings for a number of content creators.
When Google+ was unveiled it came with a promise that quality content creators would be rewarded with greater visibility. One form it came in was the addition of author photos alongside search results which made them stand out and personalise the search process.
The questions arising from this change include: Is this another sign Google+ is being scaled back? Have the author photos taken too much attention away from sponsored results? Have verified authors been given too much of an advantage?
The answers to these questions will become clearer in the coming months.
On the subject of Google, a less conventional change was announced this week which will potentially reduce the level of transparency from Google over the next three months.
Matt Cutts has been the public face of Google for a while now and has regularly updated the public on the changes Google makes to its product on an on-going basis.  Matt will take a three month leave of absence, so instead of getting updates straight from the horses mouth, we recommend going to some of the more respected SEO blogs for the latest Google news, including the very good Search Engine Journal.
Facebook is set to announce its Q2 number in a couple of weeks which is likely to include confirmation that the overall cost of advertising on the platform has increased.
As Facebook continues to become a pay-to-play platform, this will have a number of implications, including the likely alteration of existing advertising budgets which may not provide the value they once were.
One of the big changes made by Facebook in the last 12 months has been the introduction of 'related' stories, especially from verified publishers.
This functionality is being tested in a similar manner within the mobile environment with users being prompted to watch videos related to the one they have most recently watched.
What does this change potentially mean? If you are creating video content it may receive an increase in eyeballs providing it is linked to other videos that are popular on Facebook.
That completes this edition of Platform Five.
If you want to receive these updates in real-time, follow us on Twitter.