Platform Five: This week's most important social media changes and updates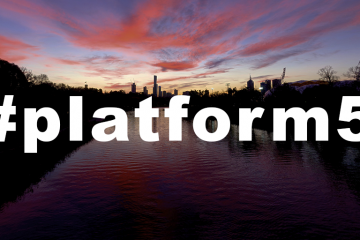 What has changed in the last seven days? What does it mean?
Welcome to a new edition of Platform Five, our weekly recap of the social media changes and updates from the last seven days.
While there have been a number of social media stories in the news this week (check out how Gregg's bakery communicated with Google), we produce and publish these weekly posts to recap the big changes happening across the digital media landscape and the implications this may have for brands.
This week has seen changes and updates across many of the key platforms, including Facebook, Twitter, Instagram and Snapchat. Instagram's new insights have certainly caught our attention.
This week's five most important social media changes and updates
1) Facebook relaxes ad placement frequency
A Facebook ad can now be placed to fans and non-fans twice instead of the original one placement.
This change will mean that the content of Facebook ads must be stronger than ever. Facebook users hate being shown irrelevant non-engaging ads once, let alone twice.
2) Instagram to introduce account insights
While we've been waiting on Instagram ads for some time now, we are promised that it will only be a matter of 'weeks' or 'months' until we see them. We are also excited to hear about the new insights which will be available to advertisers, allowing marketers to track the number of impressions of a post, much like Facebook.
Instagram has long been a platform which struggles to have the same ROI conversation as Facebook, but with these changes and the introduction of links within ads, social media experts will have the ability to truly measure the impact and conversions of their content on Instagram.
3) Snapchat may introduce news service 
Messaging app Snapchat could be adding TV clips, adverts and news coverage in a new service coined 'Snapchat Discovery'.
While it's not known if this will act as a stand alone product, we do know that from November onwards we could see disposable content from publishers which means brands will have to work even harder to create powerful content on Snapchat
4) 'Tweet favourited by a user you follow' appear in users' Twitter feeds
Last weekend some Twitter users saw 'tweet favourited by (person you follow)' fuelling speculation that Twitter will move to a timeline format similar to Facebook.
Twitter has admitted experimenting across the platform and not ruled changes out. It is important to note at this stage, the change has not impacted Twitter advertising.
5) New platform 'Kuddle' launches
While parents are worried about their children joining social media, Kuddle looks to put parents' minds at ease by ensuring children provide a parent's email address in order to sign up.
As such, the platform is being introduced as a 'safer choice' for parents. Kuddle HQ has also noted that children will not be marketed to on the platform.
Thanks for catching up on this week's update. More next week from Platform Five.