Platform Five: This week's most important social media changes and updates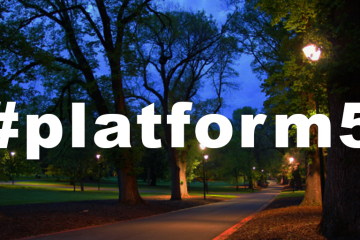 What's changed in the last seven days and what does it mean – including Facebook users hiding ads
Here's a recap of the five most important social media changes over the course of the last week, including a look at Facebook users hiding ads.
Facebook has started asking users why they are hiding ads in the news feed in a bid to give users the ads that they want to see. This has great impact for advertisers as it means they are more likely to reach people who are interested in the content, and therefore more likely to click through.
In another change this week, Facebook has given permission to advertisers to target users based on their bandwidth or the speed of their mobile internet connection.
This has great implications for advertisers using video ads in regional areas which are more prone to having less bandwidth that city centres. .
Google has announced that it has acquired Polar, a dedicated online polling solution.
Polar had 1.1 million active voters last September and there is speculation around Google+ adding polls to the network to compete with other platforms. Could Google+ be the go to social media channel for brands for consumer research? Watch this space.
Working with Irish payments company, Stripe, Twitter will allow users to buy items directly from ads in just a couple of taps.
The newly unveiled feature will also allow brands to advertise exclusive offers in the Twitter feed so that users are given a compelling reason to follow.
Downloading the new extension, Pinterest Tab allows you create a fresher 'new tab' page on Google Chrome. You can choose from a range of options, including photography, cats, fashion, design and art, so every time you open a new tab a Pinterest pin will be displayed rather than the recent pages bookmarks.
Besides making the Chrome tab look more colourful, the extension also shows a dashboard of information, including weather and calendar events. We're predicting brand focused tabs in the future.
We'll be back with another round-up of the latest and most relevant social media changes next week. Head over to the Thinking Section for previous posts.