Platform Five: This week's most important social media changes and updates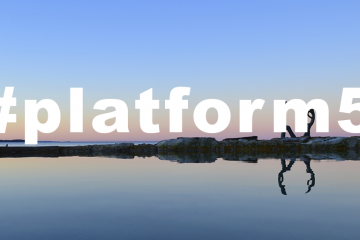 Here's a recap of the five most important changes in social media from the last 7 days.
'Atlas' will give brands access to data from not just Facebook but third party app and sites that serve the Facebook ads. The platform is rumoured to make Facebook a bigger competitor to Google when it comes to online advertising.
2. Twitter has begun testing a native polling tool

Due to the 140 character limit, brands have previously had to collect data using third party platforms. This new tool looks likely improve engagement rates as users can interact with brand without having to leave the platform.
Brands will be able to target their existing customer database with ads, similar to Facebook's custom audiences. Brands will also see whether promoted pin clicks lead to e-commerce sales.  This update could make Pinterest a real contender when brands decide which platforms to spend advertising budget on.
5. 
I
nstagram ads officially rolled out in the UK

Starting with big brands like Starbucks, Rimmel and Sony Music, ads will be introduced so that users feel like they are "flicking through a magazine". Instagram have announced that Australia and Canada will be next to get ads, so watch this space! 
Make sure to stop by next week for the latest social media changes from platform 5.