This week's 5 most important social media platform changes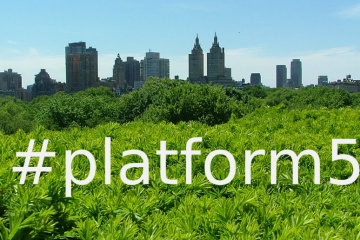 What social media platform changes have happened in the last seven days?
Here's a recap of the five most important social media platform changes over the course of the last week and what they mean.
We call this series #platform5 and it aims to give you an at-a-glance look at the changes that are likely to impact digital marketing activity in Australia and around the world.
If you'd like to read about these changes in more depth, simply click on the subheadings.
Facebook's profile verification symbol, the 'blue tick' will now be displayed when other verified profiles leave comments. This allows public figures to be more visible in comments sections, making imposters easier to spot.
Originally the analytics tool only shared information about users interacting with the pin it button on your website, but the newest feature allows brands to track actions that originate from their own profile, boards and pins, even if the pins come from third party locations.
This is great news for brands who want to measure impact as a lot of content is often curated and shared from sites other than their own. A number of other features have also been added.
Facebook has followed YouTube's lead by allowing users to see how many views a video has had. This will encourage users to gravitate more towards the most popular videos which is likely to affect video visibility in the newsfeed.
Facebook custom audiences have traditionally allowed brands to target users who are closely connected to brands using customer email lists, phone numbers and Facebook ID's app users. Brands can no longer use this information without user permission.
Apple's recent iOS8 update has seen Pinterest's ubiquitous 'pin it' button added to the iPhone app. This change is likely to trigger an increase of user interaction making Pinterest a more valuable platform for brands
Tihs rounds up the top five social media platform changes for this article. Check back in next week for the next instalment of platform 5.