Platform Five: This Week's Most Important Social Media Changes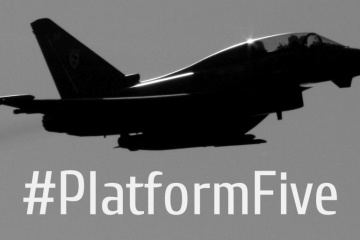 What's changed in the last seven days? What does it mean?
The social media changes expected to impact on Australian brands and businesses came to light at a rapid pace this week.
Twitter, by far, had the busiest week, but Google, Bing and Facebook also rolled out some new features that are worth being across.
Here are the 5 most important social media changes from the last week.
Up until now, brands and businesses in Australia could only access Twitter's advertising product if a minimum spend was allocated each month. The launch of self-service ads changes things and allows brands and businesses of all sizes to target specific users, no matter the investment.  This product is very similar to Facebook's self-service option which continues to increase in popularity and usage around the globe.
Via BusinessInsider.com:
"The idea behind the search tool is pretty simple. When you search for a symptom, such as knee pain for example, Google will issue a notification that asks whether or not you'd like to chat with a doctor".
A sign of things to come?
The new Audio Card means users can listen to music and audio by clicking on a link in a tweet without leaving the iPhone or Android mobile app. This is great news for publishers who may see an increase in user actions thanks to this barrier being removed. The first partner for streaming on Twitter is Soundcloud.
Tweets have been shown in Bing's search results since 2009, but now the search engine is testing a feature which shows the number of followers an advertiser has next to their ads. This is yet another example of social media 'currency' being integrated into traditional web assets and destinations.
Facebook's ever-evolving advertising product has added another new feature. According to Or Fialkov of Fialkov Digital, the daily unique reach bidding option is CPM-based (cost per thousand impressions), and ads are served once per day, per targeted user. We suspect this change is in response to users who have increasingly been asking for this option.
Bonus Item: French Bank Launches Twitter Cash Transfer Service
While this isn't a change instituted by a platform for all users, it is still a good example of innovation that we felt compelled to share. French banking group BPCE has launched a Twitter cash transfer service, understood to be the first of its kind. Read more here.
For those who read Platform Five regularly, you will have noticed more and more of the changes we're tracking are linked to paid solutions from the major platforms. This is just another example of the continued blurred lines between organic and paid social media activity, one of the biggest trends in the industry today.
Check back in for more social media news next week.