Platform Five: This week's 5 most important social media platform changes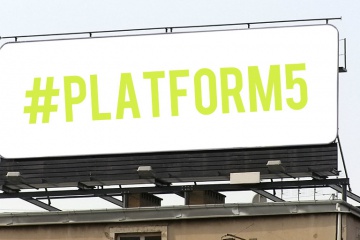 What's changed in the last seven days? What does it mean?
It's been another big week in the world of social media and content marketing.
As usual, the social media platform changes have been popping up at a rapid rate, including some much-anticipated local news from Instagram and increasingly louder rumours surrounding Google's forthcoming Penguin algorithm update.
Let's jump in!
This week's 5 most important social media platform changes
Facebook has apologised for its flawed real names policy following protests from the LBGT community. The world's most popular social media platform has committed to build new authentication tool to verify flagged accounts to prevent taking action prematurely. Contrary to popular belief, Facebook is pretty responsive to user feedback, especially when it comes to sensitive issues. Expect more news on this new authentication tool to surface in the next few months.
Google launched the Penguin Update in 2012 as part of its anti-spam offensive. If the next update occurs in the next week or so as anticipated, it is possible that some previously penalised sites may get reinstated providing they have met selected criteria. The Google Penguin Update is just another reminder that Google wants to reward quality content designed for humans, not content that is boosted in search results using questionable backlinking strategies.
Another week, another social media advertising product announcement! The soon-to-launch Instagram sponsored posts solution is on its way to Australia and will initially be offered to brands who are already established on the platform and have displayed an intent to add value to user feeds, not flood them with heavily branded content. Users will be given the option to hide ads they don't find interesting which should only reinforce this message.
In short, this new feature from Facebook means people using a mobile app can directly Like the app's Facebook Page, or any Open Graph object within the app, and share on Facebook. For example, if you're playing a mobile game and reach a certain level in the game, the Like button might appear. It is yet another way Facebook is attempting to ingratiate itself in the mobile eco-system and ultimately increase revenue in the very lucrative space.
Brands operating on Google+ can now restrict the visibility of their posts. Previously, age restrictions were not in place which caused a number of headaches, especially for brands operating in the alcohol industry. Currently the restrictions are just on posts but and there is no indication if it will be extended to actual pages.
If you want to check out our Platform Five recaps from previous weeks, click here.