Platform Five: This weeks most important social media changes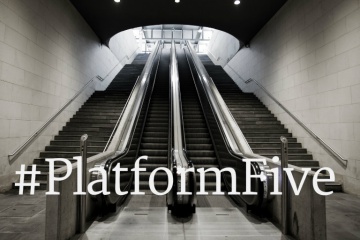 We cover changes to the last seven days, including Google's move to favouring mobile-friendly sites
It's been another big week of social media changes. Most notably, a number of big moves from Facebook were announced, Google continues to pressure sites to be mobile-friendly, and Vine and Twitter have added functions for a more user-friendly experience.
Facebook has pre-published their updated terms of service that will be actioned January 1st 2015. Its major changes include:
testing a "Buy" button in some regions
a new cookies policy
sourcing location information on users
debuting a "Privacy Basics" guide for users
change to display of Promotions Guidelines
merged developer terms that must comply with the Facebook Platform Policy
The most important aspect for brands are that users will be able to opt out of certain types of advertising across all devices they use, as well as purchase things without leaving Facebook.
Read Facebook's full updated Terms and Policies, or a summarised version.
It has been leaked that Facebook is secretly working on a new website to directly compete with Linkedin. 'Facebook at Work' will separate your personal profile into a safe for work platform that will encourage colleague chat, build connections with professional contacts, and collaborate over documents. The platform is expected to launch early next year.
Google is adding a 'mobile-friendly' label to search results favouring mobile-friendly sites. Google's mobile-friendly criteria includes:
avoiding software that is not common on mobile devices, like Flash
using text that is readable without zooming
sizing content to the screen so users don't have to scroll horizontally or zoom enabling responsive sites to be recognised
placing links far enough apart so that the correct ones can be easily accessed
Check how mobile-friendly your site is on Google's mobile-friendly testing tool or read Google's full announcement.
Facebook has reorganised the campaign structure of ads. The biggest change is that budget, schedule, bidding, targeting and placement of your ads are all configured at the ad set level. Only the images, copy, call-to-action button and Facebook page are configured at the ad level.
Read Facebook's full announcement and ad breakdown.
5. Life gets easier for Vine and Twitter
Vine has recently added a 'Favourite' option that will send users push notifications to alert when your favourite account posts. It also allows you to view all favourite accounts in one place. Twitter has now made DM-ing public tweets possible. Simply copy and paste the URL of the tweet into a DM and it will embed in the message.
Check back in next week for another edition of #PlatformFive.
For more updates head on over to our Thinking page.