Platform Five: This Week's Most Important Social Media Changes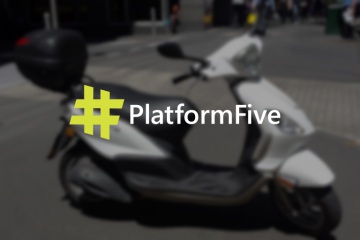 Platform Five: This week's most important social media changes

What's changed in the last seven days? What does it mean?
This week saw a number of changes to the Twitter-sphere including the introduction of offers, 'App Graph', and new mobile photo filters. Facebook has enhanced features advertising via the mobile app, and Google changes their CAPTCHA test.
Let's dive in.
American Twitter users are now able to buy directly from a tweet through the introduction of Twitter Offers. Twitter Offers will appear in users' timelines and can be added directly to credit cards. Card information is then encrypted and safely stored to claim future offers. Offer redemption happens in real time in-store. Twitter Offers make it easier for advertisers to form direct e-commerce connections with consumers as well as tangible ROI tracking.
Read more about how Twitter Offers work
Facebook has enhanced buying, video and targeting options for mobile app ads over Christmas. Advertisers can buy app ads that are specifically designed for reach and frequency, "allow[ing] advertisers to boost awareness while controlling how often someone sees an ad," Facebook explains. Autoplay on video is an option allowing advertisers to place video ads using Powereditor. App developers can also target Amazon Fire tablet users.
Read more about Facebook app ad updates.
Rolled out to iOS users last week and Android this week, Twitter is now collecting a list of apps users have installed on mobile devices. According to Twitter, 'App Graph' will be used to personalize content that appears in users' timelines from accounts they don't follow. Twitter believes it will improve users' 'who to follow' suggestions and show more relevant promoted content.
Read more about Twitters' App Graph.
Twitter updated their photo editing features for iOS and Android apps, similar to Instagram. Filters can be applied by tapping images that are added to a tweet to bring up the in-app editing menu, then using the slider to edit the its strength.
Twitter also rolled out a feature that allows users to see a list of everyone they've blocked that can be viewed in 'Settings', then 'Blocked accounts'. It is currently only available to a test subset, but is believed to become available to all users soon.

Read more about viewing blocked users on Twitter.
Google has moved away from their traditional CAPCHA type test releasing a new API called "No CAPTCHA reCAPTCHA." Instead of typing distorted numbers and letters, users simply check a box that signifies "I am not a Robot."
Read more about Google No CAPTCHA reCAPTCHA.
That's it for this week's edition of Platform Five.
If you'd like to keep up with important social media changes in real-time, follow us on Twitter and Facebook.