Important social media changes: Facebook insights for publishers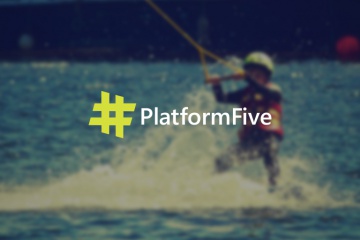 This week's 5 most important social media changes: Facebook insights for publishers
We explore more around what's changed in the last seven days
This week Facebook announced new tools and insights for publishers, Youtube developed a new Content ID, search updates were announced across Facebook and Twitter, and Google rolled out search app ads.
Here are the five most important social media changes broken down:
1. New tools and Facebook insights for publishers announced
Facebook has added new publishing tools, improved insights, and additional resources for communication channels and publishers. The publishing tools include interest targeting, post end dates, and smart publishing. Significant improvements have also been made to Domain Insights, as well as amending a bug that was affecting 3rd party analytics tools attempting to calculate organic traffic.
Read in-depth about the new Facebook tools.
2. Facebook trending topics go mobile
Facebook has evolved trending topics onto Android and Web, becoming available soon for iOS. Directly competing with Twitter, the 'Live Feed' will now be segregated into 5 sections; Articles, In the Story, Near the Scene, Live Mode, and Friends and Groups, making content easier to navigate.
Read more about Facebook trending topics going mobile.
3. YouTube alerts uploaders to see how copyrighted music will affect their video before uploading
Youtube has developed Content ID to include a Youtube Audio Library, allowing uploaders to know before publishing whether artists/labels will mute, block or monetise their video. Uploaders can search the Youtube audio library to see what restrictions currently apply.
Read more about Youtube copyright alerts for uploaders.
4. Twitter and Facebook search updates
Facebook has extended their graph search onto mobile, making the search function more long term. It now also allows users to search for old posts moving from the semantic input method to keyword. Results are ranked by a personalised algorithm that combines keywords and how close you are with the author, as well as other factors.
Read more about Facebook search changes.
Twitter has also made changes to their search, allowing users to explore entire tweet histories. The advanced search lets you search on a public profile for locations, hashtags and @ mentions, and is downloadable.
Read more about the Twitter search update.
5. Google rolls out search app engagement ads with link deepening
App engagement ads in search are now rolling out of Beta. Developers will be able to drive engagement when users search related key words. The ads will be able to deep-link within the ap.
Watch more about Google app engagement ads.
That's it for this week.
Head over to the Thinking Section for previous posts