Important social media changes including Facebook at Work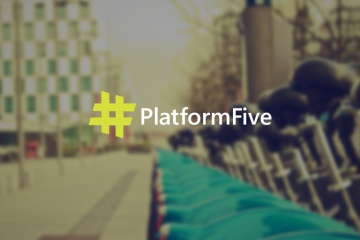 This week's most important social media changes including the unveiling of Facebook At Work
What's changed in the last seven days? What does it mean?
Platform Five is back for 2015! This week saw the big reveal of Facebook at Work, Snapchat refuses to budge on their ad prices, Twitter tracks tweets you may have missed, and Google pauses production of the Google Glass.
1.       Facebook unveils Facebook At Work
This week Facebook officially launched iOS and Andriod Apps called "Facebook at Work", as well as a Facebook at Work version accessible via their website. Businesses can now create their own social network to be used amongst their employees. Facebook has not confirmed details on whether this will be a paid service in the future and claims information shared on the site will be confidential.
Read more about Facebook at Work.
2.       Snapchat Ads for brands too expensive
Snapchat are asking brands for $750,000 a day to advertise new 'my story' ads, sparking much debate around the worthiness of Snapchat advertising. Currently heavy weights McDonald's, Samsung, Macy's and Electronic Arts are onboard paying for snaps.
Read more about Snapchat Ad Prices.
3.       Twitter shows 'While you were away' missed tweets
Twitter has introduced a new feature on users' home timelines highlighting popular tweets they may have missed from accounts they follow. Twitter is aiming not to compromise the real time nature of the news feed. This coincides nicely with Facebook allowing users to 'save content for later'.
Read more about Twitters' 'While you were away' feature.
4.       Facebook cutting down on fake stories
Fake stories will no longer be tolerated on Facebook with the crack down on news feed spam (click to win) or false news stories. "The goal of News Feed is to catch up with your friends and find the things that matter to you…Today's update to News Feed reduces the distribution of posts that people have reported as hoaxes," Facebook states. Facebook has added an option for people to report a story they see in their News Feed as false.
Read more about Showing Fewer Hoaxes.
5.       Google Hits Pause on Glass
Google stopped selling their Google Glass devices on Tuesday to further develop the product for an updated release. Meanwhile, Microsoft have pounced announcing the launch of their HoloLense.
Read more about the Google Glass pause.
Head on over to the Thinking Section for more roundup posts.