Important social media changes including Snapchat Discover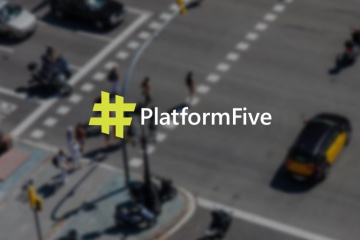 This week's most important social media changes including Snapchat Discover
Take a look at what's changed in the last seven days
Snapchat Discover launched this week despite some major outages of other platforms.
We survived two minor scares this week with the worldwide outage of Facebook and Instagram Tuesday (3o minutes), and another Facebook outage on Thursday, but we still managed to summarise this weeks' top 5 social media updates.
Is it a coincidence Snapchat wasn't affected by the outages, as they are this weeks' heavyweight with the launch of Discover. Twitter goes private, Facebook improves lead conversion ads, and Pinterest allows gender-specific search results.
1.       Snapchat Discover launched
Tuesday saw the launch of Snapchat Discover, allowing 12 media outlets including CNN, ESPN & National Geographic to post bite-sized news content. "We count on editors and artists," Snapchat blogged, "not clicks and shares, to determine what's important." The update will also see the introduction of SnapperHero, a 12 part Snapchat series from Astronauts Wanted and Fullscreen, featuring popular YouTube and Vine personalities playing superheroes. It also removed the popular 'best friends' feature.
Read more about Snapchat Discover
2.       Twitter goes private and gets video
Twitter introduced group chats transitioning public conversation to private. Group messages allow users to chat privately with up to 20 people, still limited to 140 characters. Images can also be sent.
Twitter also announced a new video update which permits capturing, editing and sharing directly from the Twitter app. The inline editing experience allows users to tweet up to 30 seconds of video. Videos are previewed with a thumbnail and you can play them with just a tap. This will be rolling out to all users in the coming weeks.
Read more about Twitter group messages and video 
3.       Facebook improves ad lead conversion tracking
Facebook has been adding offline measurement data to their Custom Audience targeting tool that will soon be available to a broader group of Facebook advertisers. The conversion lift measurement will compare users who saw an ad campaign with those who don't see the campaign through conversion data (Custom Audiences pixel or in-store point-of-sale system).
Read more about the Facebook ad improvements
4.       Facebook testing Android App 'Facebook Lite'
Facebook is introducing Android app, 'Facebook Lite', for low-end Android devices in emerging markets. The simplified mobile version (252KB) of Facebook has been launched in Bangladesh, Nepal, Nigeria, South Africa, Sudan, Sri Lanka, Vietnam and Zimbabwe. Facebook Lite caters for those with 2G/poor quality internet connections. It is unsure if a wider launch will soon be announced.
Read more about Facebook Lite
5.       Pinterest adds gender-based search filters
To compensate the growing amount of male users on Pinterest, the platform have enhanced their guided search to filter by gender.
Read more about Pinterest guided search improvements 
We'll be back next week with another edition of Platform Five. Read more about what we do here.