Platform Five: This week's most important social media changes including Google Now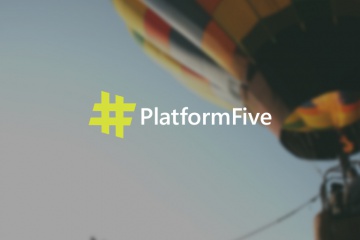 This week's most important social media changes including Google Now
What's changed in the last seven days and what does it mean?
This week, through Budweiser lost dogs, AngryNeeson52, and the Superbowl, we bring you the top 5 social media platform changes. Twitter have made a number of changes to promotion and timelines, Google have extended their Now Cards partnerships, and Tumblr introduces an updated interface with a number of new features for publishers.
1.       Twitter introduces quick promote and pushes promoted tweets to third party apps & sites
Promoting tweets is now easier with the introduction of Quick Promote. Businesses can select a tweet from their analytics dashboard and Twitter will automatically target to users with similar interests. In addition, Twitter are now syndicating promoted tweets externally on Flipboard and Yahoo Japan.
Read more about Quick Promote. Read more about Twitter syndicating promoted tweets.
2.       Google Now integrates 3rd party apps
In its latest update, Google app users will receive Now Cards from 30 partners including AirBnB, Kayak, Skyscanner, Tripadvisor, and Lyft. For example, if Google recognises that you're in a new city, Google will display an AirBnB Now Card within the app. Previously Google Now analysed data from a users Google account, whereas now third party apps will provide data for Google Now.
Read more about the Google Now update. 
3.       Twitter tests Instant Timelines
Twitter has been testing a feature called 'Instant Timeline' on a subset of Android users. The feature pre-scans contacts and populates your twitter feed with tweets which Twitter deems of interest. Users do not need to be following these accounts for them to appear in the instant timeline.
Read more about Vindu Goel's experience trialing Instant Timelines. 
4.       Tumblr reveals new interface
Tumblr have rolled out a new set of tools for creating posts. The new features include a media pop-up tool, images and video can be placed anywhere, highlight text editor tools, and a selfie-taking icon making Tumblr a more dynamic and time-efficient solution for brands.
Read more about all of Tumblrs' new features. 
5.       Facebook updates Privacy Policy
Proposed Facebook Privacy Policy changes from November last year have come into play last Friday. The biggest change is that Facebook personal data is being exported to partnered advertisers for advertising purposes. "We receive information about you from companies that are owned or operated by Facebook, in accordance with their terms and policies," Facebook states.
Read Facebook's full policy.
See all other updates in our Thinking section.