Platform Five: This week's most important social media changes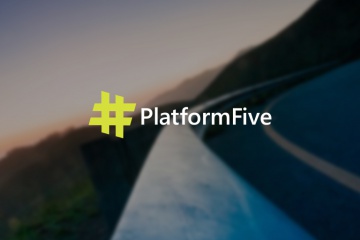 This week's most important social media changes including a look at the Facebook ad relevance scores
What's changed in the last seven days? What does it mean?
This week saw multiple changes to Facebook advertising including a much anticipated Cinemagraph ad prediction and ad relevance scores. Instagram is now looping videos automatically, and Twitter introduces Curator.
1.      Facebook reports ad relevance scores
Facebook have added ad relevance scores to its reporting tools, helping advertisers know the effectiveness of an ad. The relevance score is based on an ad's objective as well as video views and conversion and has been rolling out globally this week.
Read more about Facebook Relevance Score.
2.       Cinemagraphs predicted to dominate Facebook ads
A powerful new ad format – Cinemagraphs – are rumoured to be coming to Facebook soon. Cinemagraphs, which are essentially GIFs, are predicted to make a large impact to Facebook advertising with auto-play videos now dominating newsfeeds. Stay tuned for more news on this.
Read more about Cinemagraphs.
3.       Instagram videos now loop
Instagram videos now automatically loop without users having to click 'play' each time they want to watch. The function is giving brands an opportunity to get creative and receive as many video views as possible.
Our pick of a brand executing this function well is GAP, in their 12 part micro series, 'The weirdest Love Story Ever Told.'
4.      Twitter unveils Curator
Twitter has launched a new app for news outlets to pull together embedded tweets and vines to help track which topics are popular and where. "News organizations can also use a search function to sift through tweets, vines and data, with filters so granular, they can narrow things down by location, word count, the feelings expressed in the tweet, and even whether tweets were sent from an iPhone or Android device," Twitter explained. News outlets wanting to use Curator need to contact Twitter directly.
Read more about Curator.
5.      Facebook adds 'Sell' button
Facebook is making it easier for users in 'buy and sell' groups to list sale items by adding a 'sell' button.  Sellers will be able to mark their items as 'available' or 'sold' and view previously sold items. The feature is being rolled out, but group administrators can apply for early access. This could be a great new disguised ad format for brands.
Apply for early access of this feature.
Check back next week for more updates. Head on over to the Thinking Section for links to previous important social media changes.