Platform 5: This week's most important social media changes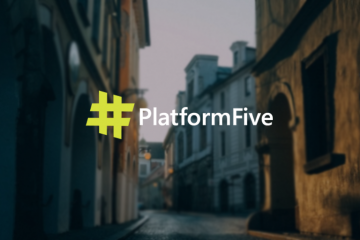 This week's most important social media changes including Facebook News Feed algorithm
Let's take a look at what's changed in the last seven days and what it means.
This week Facebook announced changes to the News Feed algorithm to include more friend-related content, as well as phasing out the Like Box plug-in. Twitter allows Direct Messages to a users' inbox from non followers, and LinkedIn acquires a fact-checking patent to scan profiles.
1. Facebook News Feed reprioritises friends over pages
Facebook are tweaking their News Feed algorithm to include more content from Facebook friends rather than pages. The algorithm change will make it less likely that users will see friends' activity on other brand's posts. Brands will have to reassess their ad spend and media spend budgets to receive cut through within the altered News Feed.
Read more about Facebook's News Feed algorithm change.
2. Twitter allows DMs from any user
Twitter has created the option to receive direct messaging from any user other than those who reciprocally follow one another. The change includes a new Direct Message button on Android and iOS and can be opted into. The change will be especially helpful for brands using Twitter to manage customer service enquiries.
Read more about new Twitter DM options.
3. LinkedIn acquires fact-checking patent
LinkedIn have filed for a patent fact-checking system that will compare information to additional sources. The patent will cover the accuracy of what a LinkedIn member is inputting, as well as allow a user to be able to interact with the information.
Read more about LinkedIn's new patent.
4. Facebook introduces Hello
Facebook have introduced Android app Hello which instantly matches phone numbers from Facebook profiles to show extended caller ID information. Information pulled from Facebook data includes mutual friends, birthdays, and job titles when making outgoing and receiving incoming calls.  The app is only available on Android since iOS restrict app integration, and is being rolled out in the US, Brazil and Nigeria.
Read more about Facebook's Hello.
5. Facebook phasing out Like Box plug-in
As of June 23, the Like Box social plug-in for Facebook will no longer be available, averting to the new Page plug-in. The phase out of the plug-in which shows individual profile pictures of those who like a brand on a website or blog, places a heavier emphasis on brands using stronger content.
If you need to learn more about how this change affects you, read how Facebook is phasing out the Like Box plug-in.
Review our past updates over on our Thinking page. Check back next week for more updates.