Important social media changes including video to desktop app ads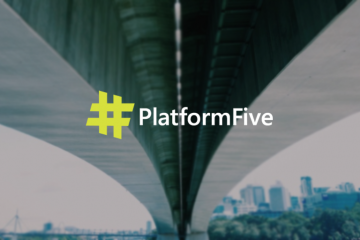 This week's most important social media changes including video to desktop app ads from Facebook
A detailed look at what's changed in the last seven days
Facebook made multiple changes this week, adding video to desktop app ads, looking to launch Instant Articles, and beginning to power Nokia's mapping division, Here. Other updates come from Meerkat breaking away from being a Twitter-specific platform and Google adding Local Places bookmarks.
Let's dive in…
1. Facebook adds video to desktop app ads
Selected developers can now add video to desktop app ads via Power Editor and the Ads Create tool. The functionality that will play videos automatically in a News Feed and is primarily used to increase game installs, will soon be rolled out globally. Interested developers can express their interest here.
Read more about Facebook video desktop app ads.
2. Meerkat adds Facebook support
Meerkat is now supported by Facebook with users no longer needing a Twitter account to access the app. In a possible response to Twitter cutting Meerkat from its social graph which automatically connects friends, the new update allows Facebook log-in. it also allows publishing directly to Facebook and address book scanning.
Read more about Meerkat adding Facebook support. 
3. Facebook looks to introduce Instant Articles
Facebook may begin hosting content from Buzzfeed, The New York Times, and National Geographic via Instant Articles. Instant Articles will host articles within the Facebook mobile app promising a quicker load time. Facebook will earn nothing from ad sales, instead offering publishers 100% revenue on ads sold via Facebook-hosted pages in exchange for time spent on Facebook.
Read more about Facebook's Instant Articles.
4. Google allows Local Places bookmarks
Google has added a bookmarking function in the Google local box in search results, allowing users to save a place they have, or will visit. The star icon adjacent to the place name in the local box saves the location under the 'your places' tab in Google Maps. This change makes it increasingly important for brands with multiple locations to ensure map listings are correct.
Read more about Google bookmarking Local Places.
5. Facebook powering Nokia's Here
As a contender for Nokia's mapping division – Here – Facebook have begun using Here maps on mobile. Facebook is also testing Here for location settings in apps including Instagram and Messenger. It is estimated Nokia will sell Here for $4 billion due to their rich data set.
Read more about Facebook using Nokia's Here.
We'll return next with another top five social media changes. Read more about what we do here.