Platform 5: This week's most important social media changes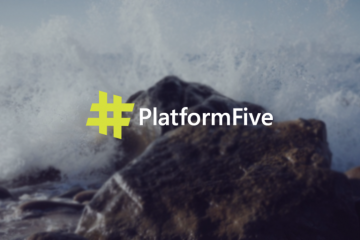 This week's most important social media changes with a focus on online video
What's changed in the last seven days and what does it mean
Online video, online video, online video – the common pattern in this week's top five social media changes. Facebook have rolled out their video calling feature in Messenger, Pinterest introduced Cinematic Pins, and Spotify introduced video and podcasts.
1. Facebook Messenger online video is here
Facebook have globally rolled out their new video calling feature in their Messenger app, despite it not being available in the Philippines, Egypt, and the UAE allegedly due to the speed of mobile networks. The feature is accessible on iOS and Android, and is available on messenger.com. Facebook have also confirmed they are in early stages with developers to create games that will work within the Messenger app.
Read more about Facebook Messenger video calling and the possibility for Facebook Messenger games.
2. Pinterest introduces video ads
Pinterest are introducing Cinematic Pins – a promoted video pin that will move only when a user is scrolling past. Avoiding the auto-play method used by a number of platforms, the video only becomes fully animated when the user taps on the pin to blow it up. Pinterest have rolled out a number of additional new tools including Interest Filters (for topics users wish to follow) and pricing options for advertisers to start developing video ads on the platform.
Read more about Pinterest's Cinematic Pins.
3. Spotify adds online video and podcasts
Spotify are moving away from being a music-only platform, introducing video clips and audio shows. The update will include a Video Capsule which offers streaming from a range of partners including ABC, Vice News, ESPN, and Comedy Central for the "times in the day you want to switch between music to catch up on the latest news, listen to your favourite podcast or simply watch something fun," Spotify explains. Watch this space for exciting new ad options with the rollout of the new functionalities.
Read more about Spotify adding video.
4. Tweets are coming to Google search on mobile
Google have partnered up with Twitter allowing tweets to surface on Google search. The feature will be rolled out gradually on both browsers as well as iOS and Android.
Read more about Tweets coming to Google search.
5. Google to reveal online picture sharing service
It is believed Google's new photo service, Google+ Photos, will no longer be part of Google+. The new photo service will allegedly be integrated with other social networks including Facebook and Twitter. It is expected more will be known next month at Google's annual software developers conference.
Read more about Google's new online picture service.
We'll return next week with another top 5 social media changes. For past posts head on over to our Thinking page.