Platform 5: This week's most important social media changes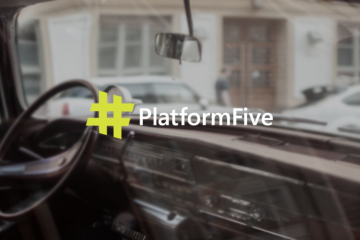 This week's most important social media changes including adding a Google Buy Button to paid search results
What's changed in the last seven days? What does it mean?
Google's IO conference resulted in a number of forecasted changes to Google products this week, including adding a Buy Button to paid search results and adding clickable feature to TrueView on YouTube. Periscope have finally made the move to Android, and Facebook have adjusted their payments feature within Messenger.
Let's get into the top social media changes of the week…
1. Google Buy Button coming to search results
Google have confirmed a Buy Button will soon appear in Google search ads on Google's paid product listings. Users who click on ads using phones will be directed to a Google webpage for purchases. The product has no official date launch, but is expected to be launched asap.
Read more about Google Buy Button.
2. Google launching clickable TrueView feature on YouTube
In conjunction with a Buy Button in Google search, Google will also make YouTube ads more 'shoppable' with their new clickable TrueView feature. TrueView offers clickable banners embedded in ads straight from the pre-roll advertising on favourite videos. Unlike the Buy Button, TrueView for shopping will link directly to a brand's website, and will also allow advertisers to list products alongside or within their video ads, playing off Cards.
Read more about Youtube TrueView.
3. Google adds traffic alerts to Maps
Google have added traffic alerts to the conditions of Google Maps. The update gives explanations for why each route will be faster, including real-time notifications for expected delays, traffic jams ahead, and alternate options.
Read more about Google adding traffic alerts to Maps.
4. Periscope available on Android
Periscope have expanded from iOS to Android. The Android app version will have specific Android additions, including granular notification control and 'resume' notification if a broadcast is interrupted.
Read more about Periscope expanding to Android.
5. Facebook adjusts payment feature in Messenger
Facebook have altered functionality of their payment feature in Messenger. Dollar amounts in Messenger chats will now automatically be hyperlinked. The sender can confirm the payment before sending by tapping the $$ sign. Users can now also pay another member within the messenger chat without leaving. This feature is currently available in select US cities.
Read more about Facebook's adjustments to payment in Messenger.
Back again next week with another top 5 social media changes. View past posts here.