Platform 5: This week's most important social media changes (edition 35)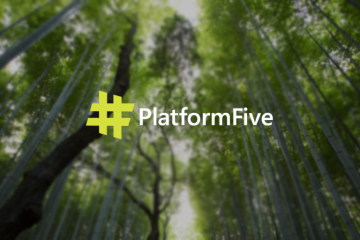 This week's most important social media changes with a focus on Facebook Lead Ads
We take a detailed look at what's changed in the last seven days and what it means
Welcome to this week's Platform 5 – your weekly wrap of the top five changes in the content marketing and social media space – with a focus on Facebook Lead Ads now open to all.
This week saw two major social media advertising changes with Facebook opening Leads Ads to all advertisers, and Pinterest expanding Buyable Pins to new platforms. YouTube have embraced mobile video uploading by redesigning their iOS app to include video editing tools, and Twitter are reportedly launching a new product that abandons the 140-character rule.
1. Facebook Lead Ads open to all
Facebook Lead Ads are now open to all advertisers, just in time for the pre-Christmas hype. The ads were previously announced in June to partners including Marketo, Oracle Marketing Cloud, and Salesforce. Lead ads allow advertisers to create a customised form which is automatically populated using their Facebook information when an audience member taps the ad twice.
Learn more about Facebook opening Lead Ads.
2. YouTube launches redesigned iOS app
YouTube have launched version 10.38 of their iOS app, which offers a redesigned interface for better mobile video uploading. Segregated into three tabs; Home, Subscriptions and Account, the Account tab includes new video editing tools that allows video trimming, adding filters and music.
Read more about YouTube redesigning their iOS app.
3. Pinterest expands Buyable Pins
Pinterest have expanded Buyable Pins to new commerce platforms including Bigcommerce, IBM Commerce and Magento. In conjunction with the news that these platforms are now able to use Buyable Pins in campaigns, Pinterest also announced new Buyable Pin formats from new merchants including Bloomingdale's and Wayfair, as well as initial launch partners Demandware and Shopify.
Read more about Pinterest expanding Buyable Pins.
4. Twitter to abandon 140-character limit and introduces bigger emojis
Twitter are reportedly building a new product that will allow tweets to exceed the traditional 140-character limit. The new platform will enable long-form content to be published to Twitter, removing links and user handles from the character count. It is not known when or for certain if this product will be released. In conjunction, Twitter have also updated the size of emojis in direct messages to be larger, resembling Facebook and Snapchat stickers. The new feature is available via Twitter's app and web version, but unclear if it will also be available through third party apps.
Read more about Twitter reportedly abandoning 140-character count and enlarging emojis in Direct Messages. 
5. Reddit launches news site, Upvoted
In an attempt to leverage the platform's vast variety of real-time content, Reddit has launched their own news site, Upvoted. The standalone site will transform Reddit content (comments, pictures, and videos) into news. It will be run by an editorial team who are responsible for searching Reddit for stories, interviewing and source checking. Readers will not be able to take regular Reddit actions including commenting, upvoting or downvoting.
Read more about Reddit's Upvoted.
Back again next week with another top five social media changes. Our Thinking section hosts all our latest posts.