Platform 5: This week's most important social media changes (edition 39)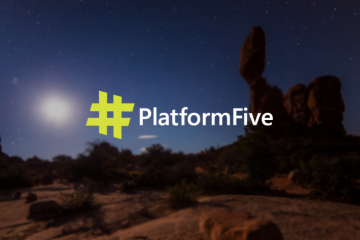 This week's most important social media changes with a focus on Facebook Work Chat
We explore what's changed in the last seven days
Welcome to this week's Platform 5 – your weekly wrap of the top five changes in the content marketing and social media space – with a focus this week on Facebook Work Chat.
This week the role of instant messaging in online communications took another step forward with Facebook at Work introducing instant messaging feature, Facebook Work Chat. Google competes with Facebook Articles introducing Accelerated Mobile Pages, and Facebook tests breakup tools to limit the amount of content being seen from an ex.
1. Introduction of Facebook Work Chat
Android Users of Facebook at Work now have access to their own version of Facebook Messenger – Work Chat. Work Chat offers a number of similarities to Facebook Messenger including the ability to send photos, free voice calling, group chat, chat heads, and stickers. The feature is being developed for iOS and is likely to be released in 2016.
Read more about  Facebook at Work introducing Work Chat.
2. Facebook testing breakup tools
Facebook is testing tools that will allow U.S. mobile users greater control over how much content they see from their ex-partners. Tools such as not suggesting the name of an ex to be tagged when writing a new message or status, offering the option to edit past posts including previously tagged photos, and limiting the amount of photos, videos and status updates seen from an ex, will be offered to a user after changing their relationship status.
Read more about Facebook testing breakup tools.
3. Google announces Accelerated Mobile Pages initiative
Google has announced their Accelerated Mobile Pages initiative (AMP) that will aim to speed up web page load times on mobile, will launch early next year. The initiative will directly compete with Facebook's Instant Articles. "Speed and user experience. This is the mantra of the AMP Project as we seek to make the web fast and compelling," explains David Besbris and Richard Gingras in a blog post. A number of publishers including The BBC, The New York Times and News Corp have already expressed partnership interest in the initiative.
Read more about Google's Accelerated Mobile Pages.
4. Snapchat launches Story Explorer
Snapchat has launched a new tool within Live Stories called Story Explorer which allows users to view all snaps within a moment instead of a string of unrelated moments from a larger theme. The new feature essentially allows users to dive into Snaps at a particular time, and is currently available to users in New York and Los Angeles.
Read more about Snapchat's Story Explorer.
5. Facebook, Google Groups and YouTube among top sites removed from Google search results
A year after the European Union's highest court ruled people had the right to request removal of outdated and inaccurate information about themselves from the internet, Google has announced they have evaluated 1,234,092 URL removal requests from search. Facebook, Google Groups, YouTube, Google+ and Twitter were among the top 10 sites most impacted by the requests to be removed from search results, comprising of 9% of total requests.
Read more about Google's bi-annual transparency report.
Head on over to our Thinking Section for more posts on important social media changes.