Important social media changes including new Facebook Page features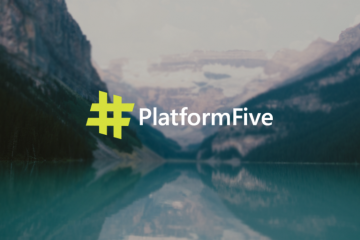 This week's most important social media changes
Let's dive into what's changed in the last seven days and what it all means.
Welcome to this week's Platform 5 – your weekly wrap of the top five changes in the content marketing and social media space- including a look at new Facebook page features
Facebook have made a number of changes this week for both Page admins as well as users, and have also added a cost-per-view bidding option for video. A selection of the Twittersphere have gone into uproar over the testing of a non-chronological timeline.
1. Introduction of new Facebook Page features
Alongside the news that there are now over 50 million active Facebook business Pages, Facebook have introduced  a set of new communication features for Page owners. The features include a redesigned inbox for admins where tags can be added to categorise conversations, a comment tracker tool where admins can flag or follow up individual comments, and the ability to set an average response time for Page private messages. All features are being rolled out globally.
Read more about Facebook introducing new Page features.
2. Facebook adds cost-per-view video bidding
Facebook have opened a cost-per-view (CPV) bidding option for video ads based on 10-second views. Testing for the new bidding option originally begun in June. Although the option is currently being rolled out globally, Facebook still recommends their reach and frequency bidding.
Read more about Facebook adding cost-per-view video bidding.
3. Twitter testing non-chronological Timeline
Twitter is currently testing a non-chronologically ordered Timeline for a selection of users. Using an algorithm similar to Facebook's News Feed, tweets are being  ranked according to relevance to a user, rather than timliness.
Read more about Twitter testing a non-chronological Timeline.
4. Twitter displays full-sized images
Twitter has made updates to automatically display full-sized images in Timelines. Previously, only a cropped section of large images in tweets would be seen unless a user clicked the image to view in full. Along with this, Twitter will now also show one large main picture next to three smaller ones when a user is tweeting multiple photos in one tweet.
Read more about Twitter displaying full-sized images.
5. Facebook gives users more News Feed control
Facebook are rolling out a new way users can control which friends and pages appear atop of their News Feed. Starting this week, users will begin seeing a pinned notice at the top of their News Feed where they can select friends and pages they wish to prioritise. Their selections will then appear at the top of their News Feed with a star in the top right corner. The remainder of posts in the News Feed will appear normally. This places a heightened emphasis on producing quality content that adds value to users.
Read more about Facebook giving users more control over their News Feeds.
For links to past editions of Platform 5, head on over to our Thinking Section.