Important social media changes including the Panda algorithm update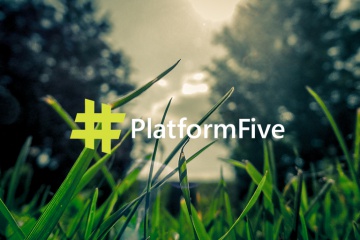 This week's most important social media changes including a look at Google's Panda algorithm update
Let's take a closer look at what's changed in the last seven days
Welcome to Platform 5 – your weekly wrap of the top five changes in the content marketing and social media space – including the Panda algorithm update
This week Google updated both Maps for Android and added 'Panda'—a spam-fighting algorithm—to their core search ranking system. Twitter pushed out the length of time for Polls and included live Periscope streams to feeds. Instagram looks to improve their platform by testing an update that shows who follows you and who is a mutual follower.
Let's take a look..
1. Twitter Polls can now run from 5 minutes up to 1 week
Twitter launched the ability to create polls in October last year and they came with a 24 hour period and no option to extend them. Now, when conducting a poll, you'll have the option to customize the length of time before publishing from 5 minutes up to 7 days.
Read more about Twitter extending the length of time for polls.
2. Google Maps for Android will be able to predict your intended destination
Google announced that it will be rolling out a new feature for Android users allowing for Google Maps to attempt to predict where you're heading next. 'Driving Mode' will also let users know if their intended destination is cluttered with traffic at a given time. This is yet another example of Google using data to predict user behaviour.
Read more about Google Maps predicting where you want to go next.
3. Google includes 'Panda' in the latest core search ranking algorithm update
Google Panda, launched in February 2011, is one of Google's most significant spam-fighting algorithms. Last week it was included as an official part of Google's core ranking algorithm. Panda measures the quality of a site and ultimately allows Google to take quality into account and adjust search rankings accordingly. This is another sign that quality over quantity should be the content marketing mantra for 2016.
Read more about Google adding Panda to the core search algorithm.
4. Twitter brings live Periscope videos to timeline
Twitter announced that Periscope live streams will auto-play inside tweets on the Twitter app and website. This means you will no longer need to open a separate website or app to view Periscope. This update could result in an increase in views and potentially push more users to the Periscope platform.
Read more about live Periscope videos in Twitter.
5. Instagram update will show who follows you
Instagram is looking into a new feature that will let you know if someone is following you or you follow each other. The update is currently in a testing phase so won't be rolled out to all users just yet. This is another step forward for the platform and may suggest sponsored results are on the way.
Read more about Instagram's update to follower info.
Follow us on Twitter for news of these social media and content marketing changes as they happen.
About us
Kamber is a specialist content marketing, video production and social media agency based in Melbourne and Sydney, Australia.
We plan, produce, publish and promote content that people crave.