Important social media changes including targeting organic Facebook posts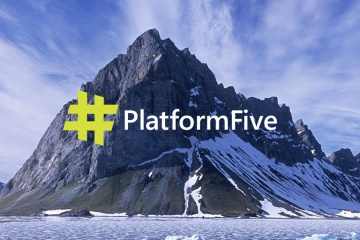 This week's 5 most important social media changes
What's changed in the last seven days – let's find out.
Welcome to Platform 5 – your weekly wrap of the top five changes in the content marketing and social media space – including a look at targeting organic Facebook posts
It's been (another) big week for Facebook. Facebook posts can now be organically targeted to specific audiences, call-to-action clicks can be analysed and lead ads have also been optimised.  Twitter is trying to boost engagement by removing ads for top users and the latest Instagram update for Android features some new filters.
Lets take a look at all these changes in more depth.
1. Facebook now tracks call-to-action clicks
Call-to-action buttons are used to drive traffic through to websites from Facebook pages or have end-users sign up to emailing lists. Facebook is now giving page owners more insight as to how active those call-to-action buttons are.
Read more about Facebook tracking call-to-action clicks.
2. Targeting organic Facebook posts to specific audiences
Facebook has launched a new tool allowing targeting of organic posts. 'Audience Optimisation' aims to make posts appearing in feeds more relevant to end-users. The ability to add interest tags to posts allows Facebook to prioritise content in news feeds for those users interested in that information.
Read more about targeting organic Facebook posts.
3. Twitter to boost engagement by removing ads for top users
Twitter has reportedly stopped displaying, or dramatically reduced, the displaying of ads to some of the most prominent and active users. For those selected, Twitter is becomes a relatively ad-free experience. There is no single definition on what pertains access to this user group with Twitter considering varying metrics such as follower count and how often the service is used.
Read more about Twitter boosting engagement for top users.
4. Facebook adds new features to lead ads
Facebook have announced two new ways for businesses using lead ads to provide more information about what they are signing up for before they submit their lead form. A 'context card' is a tile that pops up after someone clicks on a lead ad but before reaching the form, allowing for a place to offer more details on what people are signing up for. Additionally, lead ads are now available on desktop as well as mobile making it easier to connect with people on any device.
Read more about Facebook's new lead ad features.
5. Instagram v7.15.0 available for Android
The latest Instagram update is now available for Android users and includes new filters, such as fade and colour overlay, and more ways to improve pictures. Emoji can also now be added to hashtags. This latest fix also includes general stability updates and bug fixes.
Read more about the latest Instagram update for Android.
Follow us on Twitter for news of these social media and content marketing changes as they happen.
For links to previous posts, head on over to our Thinking Section.