Platform 5: This week's most important social media changes (edition 45)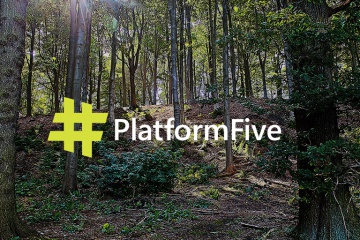 This week's 5 most important social media changes including easy management of multiple Instagram accounts
We dive into what's changed in the last seven days
Instagram allows for switching between multiple accounts and Facebook has made changes to its news feed algorithm again. Twitter has updated how you view long conversations and tweetstorms, Snapchat has served its first app-install advertisement and an Android update allows for making calls from smartwear.
Let's take a look at these changes in more detail.
Switch easily between multiple Instagram accounts
After testing the feature on both Android and iOS in recent months, Instagram officially launched multi-account support. Now you can add multiple new accounts from the settings menu. Once that's done you can tap the username at the top of your profile to switch between them. This should allow for easy access to multiple accounts without the need for logging out and in. Perfect for those managing multiple business accounts.
Read more about the Instagram update here.
Facebook is changing which posts you'll see first in the news feed
Facebook has been surveying users about the content of their News Feeds, asking thousands of users to rate stories in their feeds daily. The newest change will use that qualitative feedback to show relevant stories. News Feed will now look at both the probability that you would want to see the story at the top of your feed and the probability that you will like, comment on, click or share a story. Another way Facebook is opting to serve content that matters to its users.
Read more about the changes to Facebook's news feed here.
Twitter made it easier to follow tweetstorms and long conversations
Clicking on a tweet while using Twitter on the website now opens a separate window within your timeline. If the tweet has multiple replies it will now show all of them. Previously when expanding a conversation it would appear inside your timeline, often missing many replies. The change will make it easier for people to follow conversations, without losing their place.
Read more about Twitter's changes to the timeline here.
Snapchat runs its first app-install advertisement
Snapchat ran its first app-install ad last week. The ad, for SNG-owned mobile game 'Cookie Jam' ran within the iHeartRadio channel in the Discover section. The video advertisement encouraged users to swipe up in order to download the game. The rollout of this functionality shows that Snapchat is moving to rival other digital media platforms in regards to monetisation of the service.
Find out more regarding Snapchat app-install advertising here.
Android Wear update lets you make calls with your smartwatch
An Android Wear update lets smartwatch users make calls using their watch, provided it has a microphone and a speaker. Previously it was only possible to monitor calls and answer or decline them. The update also includes the ability to use voice through several messaging platforms (WhatsApp, Viber, WeChat and more) and will allow for new gestures including push, lift and shake to expand a card, bring up your apps or return home. Although the range of Android smartwatches is currently small, this push towards more utilisation of wearable devices should mean we see the range extend in the near future.
Learn more about the Android Wear update here.
Follow us on Twitter for news of these social media and content marketing changes as they happen.
Head on over to our Thinking section for more Platform 5 updates.