Platform 5: This week's most important social media changes (edition 46)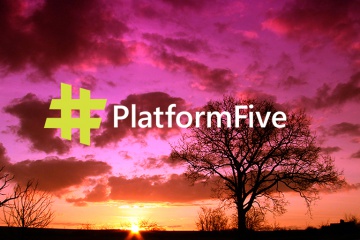 This week's 5 most important social media changes with a focus on video including Instagram video changes
We deep dive into what's changed in the last seven days and what it means for you
Instagram video changes, GIFs on Twitter and updated advertising features for both Twitter and Facebook, and  your favourite Vine videos can be reordered and accessed with 3D touch on iOS.
Let's take a look at these changes in more detail.
Introducing GIF search on Twitter
Twitter has released native GIF search capability to their platform. iOS, Android and the web will now feature a GIF button allowing users to search for GIFs with keywords and add them to tweets with a tap. The new feature is powered by Riffsy and Giphy, and brings Twitter up to par with other messaging apps such as Tinder and Facebook Messenger that have both recently added the GIF functionality to their platforms.
Read more about GIFs on Twitter here.
Updated Facebook features for video ads
Facebook will now include automated captions for videos. Advertisers will be able to review and edit automatically generated captions before posting. Optimised reporting and buying options for video ads has also been added. Given that 80 percent of users react negatively toward unexpectedly loud Facebook ads while scrolling through their feed, this option should see increased engagement for video content across the board.
Learn more about Facebook's updated ad features here.
Instagram video changes include rolling out view counts for videos
Instagram will be launching video view count feature in order to provide a better engagement measurement to video creators and marketers. The new feature will give creators a tally of the impressions a video has received. With this users will be able to see the number of views separate to how many people have liked and commented on a video which will also allow for clearer engagement metrics. The feature will be available as part of Instagram's version 7.16 on iOS and Android.
Read about Instagram adding view counts to videos here.
Vine update lets you reorder an account's videos
Vine has announced that users will be able to reorder videos from newest to oldest, oldest to newest and by the account's most popular videos. There also be the ability to hide revines while viewing an account. Additionally, Vine now supports 3D touch on iOS allowing users to tap and hold to create a new vine and open the Explore feature. This is yet another example of a linear platform opening up additional options to allow for the optimum user experience.
Read more about reordering Vine's update here.
Twitter introduces First View advertising options
First View assists marketers achieve significant audience reach with exclusive ownership of Twitter's highly valuable advertising real estate for a 24-hour period. When users first visit the Twitter app or log in to twitter.com, the top ad slot in the timelines will be a Promoted Video from a brand. Now, marketers will be able to tell a powerful visual story to reach a wider audience with instant impact.
Learn about Twitter's first view advertising options here.
Follow us on Twitter for news of these social media and content marketing changes as they happen.
Head to the Thinking Section for more.