Important social media changes including Facebook live streaming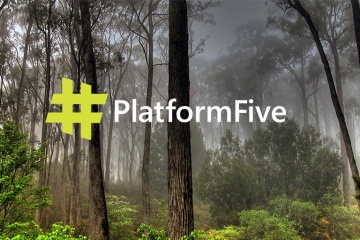 This week's 5 most important social media changes
Let's look at what's changed in the last seven days
Welcome to Platform 5 – your weekly wrap of the top five changes in the content marketing and social media space – with a look at Facebook live streaming.
A better user experience sums up the last weeks platform updates. Snapchat is making it a lot easier to add friends and is reportedly about to launch a massive update bringing audio and video calling and possibly stickers. Facebook has now released live streaming to everyone and is also looking to integrate WhatsApp with the social network. Not such great news for Google+ who is decoupling the platform from Google Play game services on Android.
Lets take a look at these changes in a bit more detail.
Snapchat update makes it a lot easier to add new friends
Snapchat released a handy new feature designed to make adding friends in the app a lot easier. Users can now access unique profile URLs from within the app that can be shared anywhere on the web. When someone clicks on your personal URL, it takes them straight to a preview of your Snapchat profile with an 'add' button, allowing them to instantly follow you.
Read more about Snapchat's changes to adding friends.
Facebook is finally bringing live streaming to everyone
Facebook has released a new live streaming feature to all users after it was previously available to only a select group of VIP accounts. The feature – simply called 'Live' – appears in the update status menu next to the check-in pin. Live videos work like Periscope broadcasts allowing all users to live stream. Finished streams have the option to be saved and shared to timelines.
Read more about Facebook releasing  Live Streaming to all users.
Facebook to integrate WhatsApp
Facebook is looking to integrate WhatsApp more closely into its service. The messaging service was purchased by Facebook for $21 billion in 2014. On the Android beta of the app there's an option to 'Share my account info' which allows WhatsApp account information to be sent through to Facebook. Currently it's unclear what kind of data is shared but the kind of targeting may communicate the kind of services a WhatsApp user is interested in and help them connect with brands.
Read more about Facebook looking to integrate WhatsApp.
Google decouples Google+ from its Android gaming service
Google revealed that it would drop the requirements to have a Google+ account within the social network from Google Play game services on Android. At the moment, Android device owners are required to have a Google+ account to activate their Play Games account but Google will be overhauling the registration system excluding the service.
Read more about Google removing Google+ from the Android gaming service.
Snapchat Leak Reveals Upgraded Messaging features
A number of new features have been found within the existing code for Snapchat's mobile app, including audio and video calling and the possibility of stickers in future releases. These additions could make the app more competitive with traditional messaging applications like Facebook Messenger, WhatsApp and LINE.
Read more about Snapchat's upgraded messaging features.
Follow us on Twitter for news of these social media and content marketing changes as they happen. Read more about what we do here.