Important social media changes including Google ad updates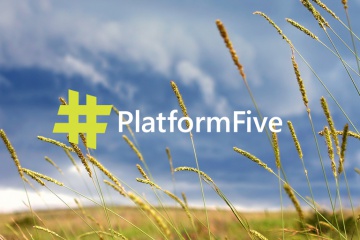 This week's 5 most important social media changes including Google ad updates
Let's look at what's changed in the last seven days and explore what it means.
Google ad updates include the removal of right sidebar advertisements, Snapchat introduces paid geofilters and Pinterest adds rich data for movie and recipe pins. The Tumblr 2.0 rebuild is now available for Android users and Facebook Live video is launching for all Android users.
Let's take a look at these changes in more detail.
Google ad updates include removal of Right-Hand Side Ads on Search Results
Google is removing ads from the right side of its desktop search results. Ads on search result pages will now be only placed at the top and bottom of the page. Further to this, up to four ads may be placed in either of these two locations. The removal of all right hand side ads acts to make both desktop and mobile search pages more visually similar but we're yet to see how this may affect advertisers.
Learn more about Google's updates to advertisements here.
Snapchat now has Pay to Design Geofilters
The company is rolling out an on-demand geofilter that will allow people and businesses to pay for custom filters, which temporarily appear within the app. Although Snapchat has offered sponsored geofilters for some time, on-demand filters will cover much smaller geographic areas and will cost significantly less, with prices ranging from $5 to several thousand dollars. This could open up a broader revenue model for Snapchat, which currently generates income from brand-designed geofilters and in-app purchases from users wanting to replay a snaps.
Read more about Snapchat's geofilters here.
Pinterest Launches Updates To Rich Pins for Recipes And Movies
With this update, Pinterest has focused on assisting in the discovery of everyday ideas through its catalogue, making pins more useful than a simplified visual representation. This allows for the display of richer data to enhance the user experience. Users will be able to gather everything needed directly from a pin without having to visit an external website. While this creates a greater user experience, site owners may see a loss in traffic previously generated from pins.
Learn more about Pinterest's rich pins here.
Tumblr 2.0 rebuild now available on Android
Tumblr Android 2.0 is now available on the Android Market. It features an entirely new interface rebuilt from the ground up and has been centred on the latest Android hardware and software. The update includes new features for creating and sharing posts, an update to messages and the address book and the ability to post from the home screen via the Tumblr widget. Along with numerous updates, also included is the ability to manage multiple blogs, again proving that social platforms are moving towards easier management of multiple accounts.
Read more about Tumblr for Android here.
Facebook Live video is coming to Android
Following a launch on iOS Facebook Live video is now being made available on Android. The feature is similar to video streaming apps Periscope and Meerkat. Users can start live video by tapping 'What's on your mind?' at the top of the News Feed and selecting the Live Video icon. Once a broadcast is finished, the video will be uploaded and saved on the Facebook Timeline. More than 50% of people tuning in use Android devices, so enabling the feature for Android is a logical next step.
Read more about Facebook Live on Android here.
Follow us on Twitter for news of these social media and content marketing changes as they happen. Read more about what we do here.