Important social media changes including Google PageRank changes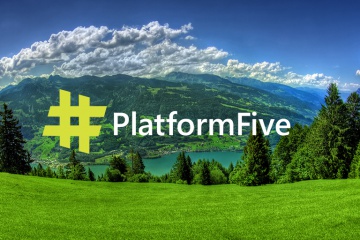 This week's 5 most important social media changes including changes to Google PageRank availability
Here's what's changed in the last seven days and what it means
Google PageRank removed from public view, Facebook debuts video in Lead-gen ads and releases a WordPress plugin for making Instant Articles easier to publish. Links in Moments become more in-depth and Google Flights now has deeper searching capability.
Let's take a look at these changes in more detail.
Google PageRank Toolbar confirmed removal
Google confirmed that it's removing Toolbar PageRank, meaning any tools currently used to show this data will start to break over the coming weeks. Google will still continue to use the PageRank algorithm internally; it's only the toolbar view that will be hidden from public view. This will mean that for SEO it would be harder to interpret the value of sites which were utilising the legacy PageRank feature.
Learn more about the removal of PageRank here.
Facebook's new WordPress plugin makes it easier to publish Instant Articles
Facebook has teamed up with WordPress parent company Automattic to release a plugin that will make it easy for users to post speed-optimised Instant Articles onto the social network. This function has been opened up to any publisher without needing special approval. While this is a great step forward, publishers without any form of coding skill may struggle to implement front-end format changes.
Find out more about the WordPress plugin here.
Facebook just debuted video for its growing suite of Lead-Generation Ads
Facebook has added video to its lead-generation advertising offerings which will now include a call-to-action button directing consumers to fill out contact forms. Advertisers can now duplicate lead-ad forms and edit fields across campaigns. Interestingly, advertisers will now have additional options in the disclaimer portion of the lead-ad form, including a new check box for consumers to give permission to share their information. The feature could be helpful in countries where double opt-in may be required.
Discover more about video in Lead-gen ads here.
Explore links within Moments on iOS and Android
Twitter is making it easier for people to explore links within Moments on iOS and Android. You'll be able to tap a link to content directly from a Moment. When you're finished browsing, you can tap out and jump back into the originating Moment. This expands possibilities for storytelling on Twitter, while providing more context for users.
Find out more about the changes to links in Moments here.
Google offers 'Search by Interest' filters for Google Flights searches
Google Flights now allows users to search destinations by interests. You can tailor results to include options from a specific continent or country and choose dates and a budget to suit. And as always, you can click on your desired location and book travel and accommodation directly from the pop-up window. Primarily, budget-related options reigned supreme, but expanded options such as these will help people choose destinations as well.
Find out more about Google Flights changes here.
Follow us on Twitter for news of these social media and content marketing changes as they happen.
About us
Kamber is a specialist content marketing, video production and social media agency based in Melbourne and Sydney, Australia.
We plan, produce, publish and promote content that people crave.