This week's most important social media changes – Facebook Live Videos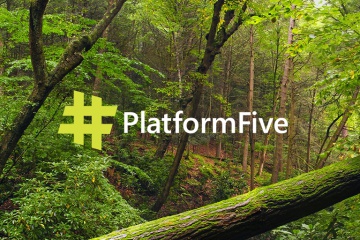 This week's 5 most important social media changes focusing on Facebook Live Videos
We look at what's changed in the last seven days and explain what they mean
Facebook Live Videos will now appear higher in news feeds, Moments now supports video and Spotify sharing now works in Messenger. Instagram has started blocking deeplinking in profile bios and updated their search and explore functions.
Let's take a look at these changes in more detail.
Facebook live videos now appear higher in News Feeds
Facebook Live Videos will be given more prominence in news feeds due to an algorithm update. With the live streaming functionality now available on both iOS and Android, Facebook is updating its news feed to display Live Videos above older clips. The aim is to encourage more people to utilise the feature, which already faces competition from similar functions in apps like Periscope.
You can now share Spotify music inside of Facebook Messenger
Facebook has integrated features for Spotify sharing into its messaging platform. The update allows for people to share playlists and songs with friends inside conversations on Messenger, although you can't yet play music inside it. If a recipient has the Spotify app on their device, they will be able to open the content directly in the app and shared songs will begin playing automatically once Spotify opens.
Instagram starts blocking 'add me' deeplinking for Snapchat, Telegram
Instagram has announced that it is shutting down 'add me' deeplinking for some other social media services within the app. Up until recently, Instagram users were able to include 'add/follow me' links on their profile page, directly linking out to any other profiles they had on third party social apps. Now trying to type links to either a Snapchat or Telegram profile within the Instagram app's website field results in a message alerting the user that the content is not supported on Instagram.
Instagram updates Explore and search functions
Instagram for Android now has an all-new Explore page and a more powerful search that makes it easier to find people, places, and tags. The new Explore will now surface trends in real-time, connecting users to local and worldwide events and conversations. Also, at the top of the Explore page there will be newly curated collections that are updated regularly. This change will allow for a dramatic improvement in the ability to find relevant content more easily.
Facebook's photo-sharing Moments app now supports video
Facebook's Moments app was introduced last June as an allowing for an easier way to share photos with their friends. A recent update has now added support for video. While auto-tagging is not yet available for video, you can manually add them to slideshows created by the app. It's yet to be seen at this stage whether or not a future update will release automatic tagging within video content.
Follow us on Twitter for news of these social media and content marketing changes as they happen.
Head on over to the Thinking section for more recaps.