Platform 5: This week's most important social media changes (edition 51)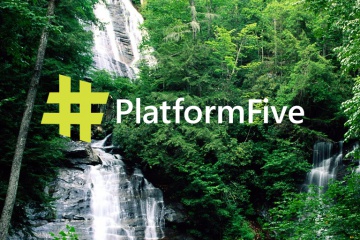 This week's 5 most important social media changes
What's changed in the last seven days? What does it mean?
Instagram releases minute-long videos, Snapchat is testing listicle-esque advertorials, Instant Articles are launching video ads, Google adds sharing functions to Knowledge Graph panels and launches mobile search ads for US automakers.
Let's take a look at these changes in more detail.
Instagram welcomes minute-long videos for all accounts
After rolling out 60-second video ad units last month, Instagram is now allowing all users and brands to upload minute-long videos to their accounts. Users will also be able to splice multiple clips together from their camera roll before uploading. This is yet more evidence to show that users are spending more time on video content and of Instagram's adaptation to the consumer environment.
Read more about Instagram minute-long videos here.
Video ads are coming to Facebook Instant Articles
Instant Articles will be open to all publishers this month and Facebook will be encouraging the use of video ads. Instant Article video ads will support autoplay and user-initiated content as well as pre-roll advertising. The integration of video in Instant Articles aims to increase ad impressions by at least 20 percent overall.
Learn more about Facebook Instant Article video ads here.
Snapchat is testing ads that contain advertorials like listicles
Snapchat has begun testing a new type of interactive ad that will let brands append branded articles to Snapchat's standard vertical video ad format. The new format caters to any style of branded article that incorporates text, photos and GIFs. Article-oriented interactive ads should offer brands another outlet for text-based branded content being currently created.
Learn more about Snapchat's ads here.
Google launches its giant mobile search ads for automakers in the US
Google is launching its specialised mobile search ads for automotive manufacturers and dealers. The ads feature large-format images, performance details and links to nearby dealers, manufacturer websites and additional information. It's currently not known when these ads may be rolled out to the wider industry.
Read more about Google launching new ads for US automakers here.
Google adds share feature to Knowledge Graph panel
Google will now let users share a Knowledge Graph panel on multiple platforms and social media through a share icon. Clicking on the icon pops open a sharing box, giving users the option to share the search page on Facebook, Twitter, Google+, through email or with a short link. This is yet another way of integrating share into more corners of the internet.
Follow us on Twitter for news of these social media and content marketing changes as they happen.
About Kamber
Kamber is a digital agency that specialists in content marketing, video production and social media. We plan, produce, publish and promote  content that people crave.
Our teams are based in Melbourne and Sydney, Australia.

Contact
Tel (Melbourne): +61 3 8643 7906
Tel (Sydney): +61 2 9256 9718
Managing Partner: Adam Vincenzini
Email: adam[at]kamber[dot]com[dot]au