Platform 5: This week's most important social media changes (edition 63)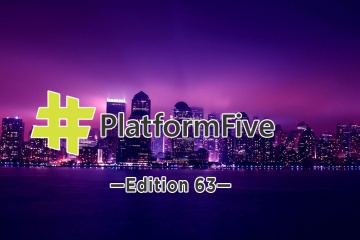 This week's 5 most important social media changes
What's changed in the last seven days? What does it mean?
Snapchat releases Memories photo saving, Instagram rolls out comment blocking and updates to Facebook and Messenger allow offline video and better bots. Lets take a closer look at these changes.
Facebook releases offline video download
Similar to YouTube's 'Smart Offline' feature, Facebook has rolled out a video downloads program in India, hoping to lower the high amount of mobile data usage. Downloading video content from Facebook means it can be viewed without the need of a connection. All content will be locked to the device.
Read more about offline Facebook here.
Instagram rolls out comment blocking tool
Instagram has introduced a comments blocking tool for business accounts. The new feature available in business page options, will have a Moderate Comments tool in the settings tab. When enabled it will block comments containing words or phrases regarded as 'reported as offensive' from appearing on posts.
Find out more about commenting blocking here.
Instagram Insights now available to all users
Instagram started to roll out their Insights feature, which aims to provide analytics about a user's account from within the app itself. Users are required to connection their account with Facebook before accessing insights such as top posts, follower information, impressions reach and website clicks and more options for each post.
Read more on Insights here.
Facebook updates Messenger and bot tools
Facebook is releasing new tools to help develops build better bots in the hop of increasing user engagement. Messenger Platform 1.1 will include dynamic buttons for quick user replies, linking between customer accounts and business, additional support for audio and video and will allow users to provide feedback on bots, with over 11,000 now available on the platform.
Scope out the updates here.
Snapchat releases photo saving feature 'Memories'
In a major change of direction for Snapchat, the photo sharing app will allow users to store snaps and stories to be viewed or shared again later. The section, called 'Memories' will feature an image search tool where keywords can be used to quickly find snaps and stories that previously could only be accessed for 24 hours.
Read more about Memories here.
Follow us on Twitter for news of these social media and content marketing changes as they happen.