Platform 5: This week's most important social media changes (edition 64)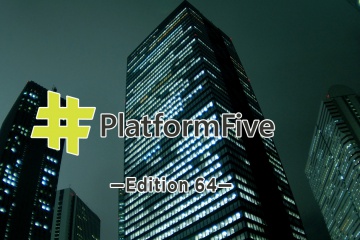 This week's 5 most important social media changes
What's changed in the last seven days? What does it mean?
Twitter increases gif size and releases new emoji, Messenger gets end-to-end encryption and Instant Articles & Google is testing new formats for Sitelinks.
Let's take a look at these changes in more detail.
Facebook's Instant Articles now accessible in Messenger
Facebook is expanding Instant Articles and will now be available in messenger on Android and iOS. Rather than links opening in a browser, Instant Articles will load within the Messenger app instantly and won't try to redirect to the publisher website.
Read more about Instant Articles in Messenger here.
Twitter receives new emoji with Unicode's latest batch
Twitter is now the first social platform offering support for the new batch of emoji. They have also made a number of visual modifications to existing icons. Unicode recently released 72 new emoji, which were rolled out in time for World Emoji Day (which is a thing). The new batch include many never before seen icons.
Read more about new emoji on Twitter here.
Twitter expands file size limit of gifs
Twitter has now increased the size limit of gifs to accommodate files up to 15MB. Previously, images had a size restriction of 5MB. The increase will only affect gifs and static images (or any other file types) will still be restricted to the former 5MB limit and is currently only available on the web version of the platform.
Read more about increased gif uploads on Twitter here.
End-to-end encryption being rolled out for Messenger
Facebook Messenger is launching a new feature called 'secret conversations', currently only available to a small group of test users. The final version, rolling out to all users later this year, features end-to-end encryption making all messages more secure and safe from interception. This will bring Facebook up to speed with other messaging services such as Telegram and Signal.
Find out about Messenger's encryption here.
Google is testing a new format for Sitelinks
Google has started testing a new format for Google Sitelinks, found underneath search result snippets. Sitelinks, being hyperlinks to important pages in a website, usually appear as a simple blue link. The new interface will feature them in a card and block carousel format, which is much more practical and aesthetic. It's yet to be seen when it will roll out to all regions.
Read about updates to Sitelinks here.
Follow us on Twitter for news of these social media and content marketing changes as they happen.