Platform 5: This week's most important social media changes (edition 70)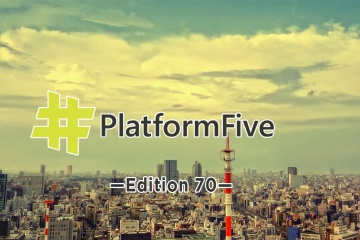 This week's 5 most important social media changes
What's changed in the last seven days? What does it mean?
Snapchat updates remove Local Stories, Google algorithm gets updates, Facebook tests new features, Google Photos receives an update and Twitter updates DMs.
Let's take a look at these changes in more detail.
Twitter makes updates to Direct Messages
Twitter has released a list of new features to Direct Messages. Messages within DM will now feature read receipts indicating when a sent message has been viewed by a recipient. There will also be indicators to show when someone is typing a new message and web link previews within the app. These new settings can be enabled or disabled in privacy settings.
Read more about the updates here.
Google Photos updates with new features
Google Photos has updated to version 2.0 and now has the Motion Stills functionality built in to the core app. Motion Stills is used for reducing shake and creating GIFs. Previously Live Photos could only be shared between Apple devices, but with this update they can now be exported as GIFs or video files that are compatible with other devices. The function can also now freeze the background in Live Photos.
Snapchat removes Local Stories feature
Snapchat is removing the Local Stories feature in an attempt to focus on bigger live events. Local Stories performed similar to Live Stories with a focus on varied footage in certain locations and appeared in Stories and Discover for users within those regions. With a lack of popularity the feature has since been removed from the app.
Read more about the Snapchat update here.
Google receives core algorithm updates
Google appears to have made two recent updates to its core search algorithm. One larger update seems to be related to core web search and the other to do with local rankings. There is also a possibility this was to do with a Penguin update. Coupled with this may be a ranking update related to link quality with Google removing a lot of local results that appear to be spam.
Read more about the updates here.
Facebook testing new News Feed features
Facebook is testing a new feature in news feeds called 'What friends are talking about'. It collects posts from friends and places them in a section on News Feeds near the top, highlighting how many comments the posts have received from other users. The new feature aims to generate increased discussion across the platform by highlighting popular content within your group of friends.
Read about Facebook updates here.
Follow us on Twitter for news of these social media and content marketing changes as they happen.