Platform 5: This week's most important social media changes (edition 73)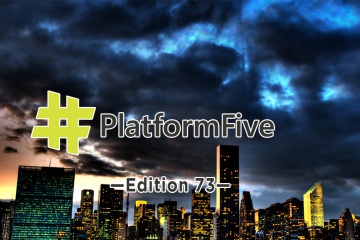 This week's 5 most important social media changes
What's changed in the last seven days? What does it mean?
Stream Facebook to Apple TV & Chomecast, watch the Melbourne Cup on Twitter, customise Snapchat Stories and learn about Google's indexing changes.
Let's take a look at these changes in more detail.
Melbourne Cup streamed live on Twitter
A recent announcement has revealed Twitter has partnered with the Victoria Racing Club to stream the Melbourne Cup on the social platform. This is the first live streaming deal outside of the US. Logged in users and guests will be able to tune in live via the web platform or mobile devices and take part in live commentary and conversations within one easily accessible screen.
Read more about live streaming on Twitter here.
Facebook can stream direct to TV using Google Cast and AirPlay
Users of the Facebook app can now stream video content directly from their News Feed to their Apple TV via AirPlay and Google Case-enabled hardware. The feature is now available in the iOS app and will be released for Android in the near future. It takes only a tap of the TV button to have content play so should be accessible for users of any level.
Find out more about streaming from Facebook here.
Twitter is testing out an Explore tab
Twitter is looking to replace Moments with an Explore tab aimed at improving content discovery by highlighting topics that are trending and suggesting them to users. The feature is currently being tested in a small group of iOS and Android users but may roll out to all users in the near future.
Read more about Twitter's Explore tab here.
Snapchat Story playlists give users more control
Snapchat is removing the auto-advance function in Stories and replacing it with a new feature giving more organisational ability to users. Some Android users can now revert their settings to one story at a time or create an auto-advance playlist. The new feature can be enabled by tapping story thumbnails which will automatically add them to a playlist.
Read about Snapchat playlists here.
Google to divide index improving content for mobile users
Currently, Google has a single index of documents for search but are planning to release a separate mobile search index. It's likely that the most substantial change will relate to Google's ranking algorithm providing more pure results from collected data between mobile and desktop systems. Google will release more details about the change in the coming weeks.
Learn more about Google's index update here.
Follow us on Twitter for news of these social media and content marketing changes as they happen.