Platform 5: This week's most important social media changes (edition 77)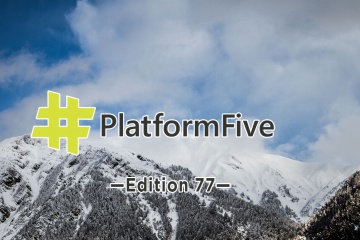 This week's 5 most important social media changes
What's changed in the last seven days? What does it mean?
Updates to Instagram photo sharing, Facebook all-video app & updates their algorithm, Snapchat releases personalised Snapcodes and Twitter releases Explore.
Let's take a look at these changes in more detail.
Share photo albums on Instagram
Instagram looks to further emulate Facebook's photo-sharing tools through a new feature that will allow users to share multiple images at a time. While it's not yet available to all users the tools are currently live in the beta version of the Android app. If testing proves beneficial it will be rolled out to all users. The feature allows up to 10 photos to be sent to a user in a single post.
Find out more here.
Facebook may release all-video app
Facebook may be developing a video-centric app for set-top boxes and Apple TV. The app will be all video meaning Facebook will have the ability to include multiple lengthy advertisements into amongst organic content. Although it's yet to be seen if and when this tech may be rolled out.
Find out more here.
Personalise business with Snapcodes
Businesses will now be able to create custom Snapcodes within Snapchat that will send users to their website from within the app. Similar to QR codes, the technology will make Snapchat more personalised for companies. This will aid in call to actions that send users away from the app, hopefully increasing user traffic from the app to owned platforms.
Find out more here.
Updates to Facebook's video algorithm
Facebook will now take into account how long users view longer videos for to better serve content on News Feeds. The algorithm change relates to the percent of completed views, so that similar content can be served. If users tend to view longer video content this indicator will be used to ensure they continue to see longer running media.
Find out more here.
Twitter replaces Moments tab with Explore
Twitter has replaced the moments tab with an Explore section on the iOS and Android version of the platform. The feature aims to join together the curated live news and video features, particularly live-streams, trending content, search and Moments. The Explore section can be accessed to the bottom of the app on devices.
Find out more here.
Follow us on Twitter for news of these social media and content marketing changes as they happen.