Platform 5: This week's most important social media changes (edition 79)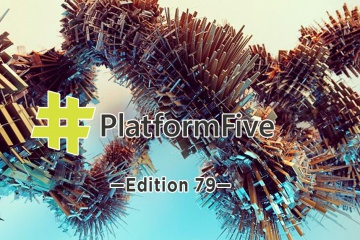 This week's 5 most important social media changes
What's changed in the last seven days? What does it mean?
Create custom Bitmoji, upload Instagram photo albums, check out new LinkedIn apps, send money overseas on Messenger and get your hands on some Spectacles.
Let's take a look at these changes in more detail.
Apple patents custom Bitmoji app
In a world where we can simply send a picture of a pizza slice and Domino's receives your order, the creation of emoji may become a formidable battlefield for ownership. Recently, Apple has patented an app that lets users create avatars of themselves in Bitmoji.
Read more about Bitmoji here.
Instagram rolls out photo album posts
Instagram has announced it will roll out the photo album style posts, where users can upoad multiple images into a single post, to all iOS and Android users. Users can share several photos with a 'select multiple' option allowing a photo album of content to be posted. Albums are then accessible from profile pages and viewed as a carousel.
Read more about updates to Instagram here.
LinkedIn releasing new range of apps
LinkedIn is releasing new apps aimed towards low-connectivity markets. The main app of the range is LinkedIn Lite, which has been redesigned with performance and connectivity, including 2G. The app is four time faster than the original LinkedIn platform, making it much easier to use for those in remote locations or with low-level performing devices.
Read more about LinkedIn apps here.
Send money overseas using Facebook Messenger
Users can now send money overseas directly through the Messenger app. London-based TransferWise has created a chatbot that allows payments sent and received in the United States, Britain, Europe, Canada, and Australia. This is the first time international transfers have been capable since the app introduced domestic transfers in 2015.
Read more about sending money on Messenger here.
Snapchat makes Spectacles available online
Snapchat Spectacles are now available for purchase through their online store for all users. Previously they were only available from Snapbots, small vending machines sporadically appearing then disappearing within a day. The cost is still $130 per pair and are currently available in the US. Snapchat will look to make them available around the world in the coming months.
Learn more about Spectacles here.
Follow us on Twitter for news of these social media and content marketing changes as they happen.