Platform 5: This week's most important social media changes (edition 82)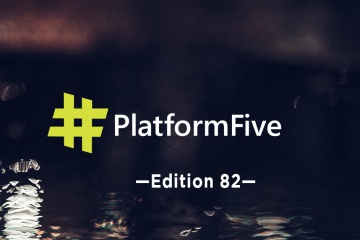 This week's 5 most important social media changes
What's changed in the last seven days? What does it mean?
Facebook updates video streaming, group messages and comment threads, Instagram hides sensitive content and Twitter launches new video API to companies.
Let's take a look at these changes in more detail.
Facebook updating group messages
Facebook are making changes to group messages so they appear more like your News Feed. Users will now be able to utilise Reactions and Mentions for tags to the messaging app. The new features are also available for person to person chats alongside group chats. Reactions can be reached by holding down on messages or images within chats.
Read more about Facebook's updates here.
Instagram censoring sensitive media
Instagram is making the image sharing platform safer for all audiences by adding a new feature that will blur out sensitive media. Users will find that anything reported or determined to be rude will require an additional step to view. Two-factor authentication is now also available to all users making account hijacking more difficult.
Find out about Instagram changes here.
Facebook releases new live streaming features
Facebook may look to take on the likes of Twitch with new video streaming features part of the expanded Live options for gamers. The platform will now support streaming game footage with live commentary (just like Twitch). The streaming features will now be available to all laptops, PCs and desktop machines in a hope to increase the overall production quality.
Read more about Facebook streams here.
Facebook redesigning comment threads
Facebook has commenced testing a redesign for comment threads to make them appear more like messenger apps with bubbles around text. This is just one of many reported design adjustments that Facebook will look to utilise to give the platform a more visually engaging way to have conversations. The change will affect every user on Facebook if and when they roll out.
Learn about Facebook's redesign testing here.
Twitter launching new video API
Twitter is launching a live video API which will allow larger media companies to stream live on the platform using professional equipment. Companies are now able to implement their own livestreams on the service which will act to not only increase the quality of streams but the number of available streams for users looking for something to view.
Learn about Twitter's live video API here.
Follow us on Twitter for news of these social media and content marketing changes as they happen.