Platform 5: This week's most important social media changes (edition 84)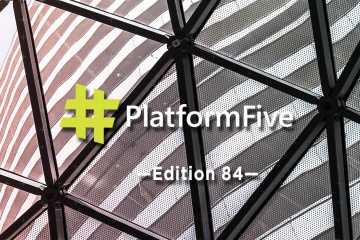 This week's 5 most important social media changes
What's changed in the last seven days? What does it mean?
Twitter Lite launches, Facebook test another News Feed, Search Snaps on Snapchat and Google is testing tags in results and mobile-first index version.
Let's take a look at these changes in more detail.
Twitter rolls out Twitter Lite to all users
Twitter has no launched Twitter Lite, which is a stripped down version of the platform for users in countries with less access to data. The lite platform is now available for users and takes up less than 1MB on a device. It minimises data usage and loads faster on slow connections. The app is also aims to perform better on unreliable networks.
Read more about Twitter lite here.
Facebook testing new version of News Feed
Some users have noticed a rocket ship appearing in the top or bottom of the smartphone version of the Facebook app. It appears that Facebook are testing a News Feed full of content from sources that users aren't following but may like. Content is derived via a users likes or the interests of their friends. It's yet to be seen whether this News Feed will be rolled out to all users.
Read more about Facebook News Feed here.
Users can now search Snapchat Stories
Snapchat users can now search for specific uploads through advanced machine learning. Some Snaps submited to Our Stories will be visible for less than a day; some will be available for up to as much as a few months. It will also look start suggesting content based on previous Stories accessed by a user. The feature is currently only available to select cities and we are yet to see what else it may do.
Read more about searching Snaps here.
Google testing 'tags' label in search results snippets
Google appears to be experimenting with a new tags feature within search results. A search result snippet revealed tags, but their functionality is yet to be fully discovered. Results revealed a list of tags relevant to the content of the page. It's possible that these tags will start to adjust or suggest search results and may end up having SEO impact later down the line.
Read about tags in Google search results here.
Google is working on a mobile-first index
Google is looking to launch a mobile-first index after testing over the last year. The mobile-first version would serve search results comprised of mobile sites and only fall back on desktop versions of content where no mobile version is available. Most searches are performed by mobiles now, but Google has remained a desktop service. How this will affect rankings is yet to be seen.
Read more about mobile-first Google here.
Follow us on Twitter for news of these social media and content marketing changes as they happen.