Platform 5: This week's most important social media changes (edition 98)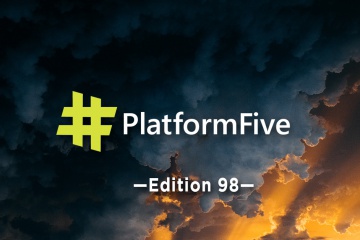 This week's 5 most important social media changes
What's changed in the last seven days? What does it mean?
Facebook updates Camera and News Feed and downranks fake video links, Instagram releases nested comment chains and a Pinterest update allows a closer look.
Let's take a look at these changes in more detail.
Instagram replies now nested in threads
Replying to comments on Instagram is now that bit easier with the newest update. Comment threads will help you follow conversations and make it easier to see who replies to what. Once the update rolls out to all users, clicking a 'Reply' button underneath any comment will group those responses together, tagging the user of the comment.
Read more about Instagram's update here.
Users can now pinch to zoom on Pinterest
Seeing intricate details of images on Pinterest is now a lot easier with the ability to zoom in and pin. The visual search feature has also been updated to locate more objects inside an image, such as objects in a room or items of clothing. The update will eventually be available to both iOS and Android users and even works with GIFs.
Read more about updates on Pinterest here.
Facebook applies visual updates to News Feed
Facebook has started rolling out visual updates to their News Feed aimed at making it easier to navigate and read. Content will start to feel similar to Messenger, with bubbles for comments and circle display pictures. Finer details include more legible typography, larger link previews and updated icons.
Read more about updates to News Feed here.
Facebook downranking fake video links
Facebook will start to penalise and downrank link content with fake play buttons in the preview image. The posts in question feature cover images that appear as videos but simply link offsite. Those who use these scam-like tactics will start to notice a decrease in in reach, although Facebook won't be deleting them unless they break some other rule in the ToS.
Read more about Facebook downranking content here.
Facebook releases updates to Stories Camera
Facebook have released updates to Camera which now allow users to go live, shoot two-second GIFs and create full screen text posts with coloured backgrounds. Facebook Camera then lets you share this content to your Stories, direct messages or the standard News Feed. These updates come as a bid to keep up with similar features on platforms like Instagram Stories.
Read more about updates to Facebook Camera here.
Follow us on Twitter for news of these social media and content marketing changes as they happen.