This week's most important social media changes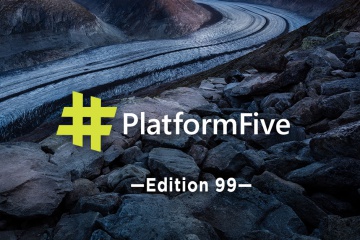 What's changed in the last seven days? What does it mean?
Facebook releases new emoji, 360-degree capture & Trending News updates for mobile, upload video directly to LinkedIn & Snapchat launching scripted content.
Let's take a look at these changes in more detail.
Facebook adds mixed colours for the family emoji
Facebook has rolled out a number of new emoji to represent the diversity of families. The feature is now live on desktop and the mobile site but not yet on Messenger or the mobile app. While they may not cover all variations just yet (there's over 52,000 options) it's a step in the right direction.
Read more about Facebook emoji here.
Snapchat to launch scripted content
Media sharing platform Snapchat may be hosting original scripted content in the near future. Their first dive into the area (Literally Can't Even in 2015) was knocked by critics as awful. Despite this, their seem headstrong on getting content out on the platform potentially towards the end of 2018.
Read more about Snapchat's original content here.
Capture 360-degree content in Facebook
Facebook has added support for capturing 360-degree video and images from within the app. Both Android and iOS will have access to the update, including the ability to zoom in and tag people you know. The content can also be used as cover photos. Access the '360 photo' option from the top of the News Feed.
Read more about Facebook's updates here.
Upload video directly to LinkedIn
Users of LinkedIn on Android or iOS will now be able to upload video directly to the site. The change aims to allow users to highlight professional work and in-progress projects to their networks. Of course, any and all types of video content can be uploaded hoping to bring the platform up to date with features on competitor platforms.
Facebook's redesigned News Feed now on mobile
Earlier this year Facebook redesigned the Trending News section for desktop in a bid to stamp out fake news or misleading links. Now, the updated features are available to mobile users from the app's navigation. The feature is being rolled out to US users but, with enough success, eventually to the rest of the world.
Read more about Trending News' updates here.
Follow us on Twitter for news of these social media and content marketing changes as they happen.