This week's most important social media changes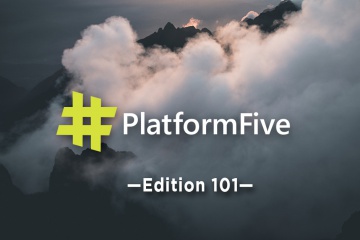 What's changed in the last seven days? What does it mean?
Facebook Watch rolls out to US users and may release coloured replies, YouTube Live gets updated, WhatsApp to monetise and Reddit search gets overhauled.
Let's take a look at these changes in more detail.
Facebook may possibly launch coloured replies
Facebook may be introducing coloured comment replies after previously launching background colours for status updates. There are currently no confirmed plans for roll out of the feature, but Facebook are testing the feature in a bid to explore new ways for users to connect.
Read more about Facebook testing coloured replies here.
Host of new updates for YouTube Live
Recent updates to YouTube Live have improved streaming speed and ease of use. It includes an ultra-low latency mode, easier live chat and the ability to stream from the iPhone app. The low latency options are great for reducing lag within the app instead of using third-party software or encoders. The update aims mto make content easier to create and access.
Read more about updates to YouTube Live here.
WhatsApp to monetise their platform
WhatsApp is looking to charge large businesses for communication tools in its first attempt at monetising the messaging platform. Smaller businesses will gain access to a free app, but WhatsApp hasn't yet been clear about the restrictions or functionality. The release should aid companies in providing useful notifications, delivery confirmations and other pertinent updates.
Read more about WhatsApp here.
Facebook rolls out Watch to the U.S.
After a limited rollout, Facebook has now launched their original video content platform, Watch, to all users in the US. Users can access Watch through mobile and TV apps and the desktop site and provides the ability to subscribe to series as well as access a wide range of original viewing content. Options for content discovery include daily spotlights, currently popular content, what friends are watching and more.
Read more about Facebook Watch here.
Reddit search to get an overhaul
Online social and discussion platform Reddit will be teaming up with Lucidworks to overhaul their search tool. Dealing with a whopping 40 million searches a day calls for some serious power, and the changes Reddit hopes to make aim to deliver more relevant results. They also want to help uses find subjects that interest them without specifically seeking them out. This kind of discovery leads to a more continuous user experience.
Read more about updates to Reddit search here.
Follow us on Twitter for news of these social media and content marketing changes as they happen.